Discussion Starter
·
#1
·
Removal and Installation
The fuel filter is located under the left side of the body, between the front and rear doors.
WARNING: Do not smoke or carry lighted tobacco or open flame of any type when working on or near any fuel-related component. Highly flammable mixtures are always present and may be ignited, resulting in possible personal injury.
:fire:
1) Relieve the fuel pressure.
* Remove the fuel pump relay from the Battery Junction Box (under the hood on the left side, C1051, shown below), then start the engine and wait for the engine to stop running.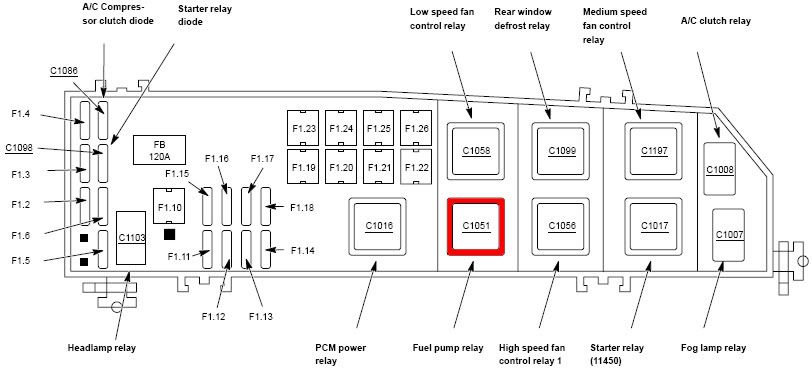 2) Disconnect the battery ground cable.
3) Raise and support the vehicle.
NOTE: Place a suitable container below the fuel filter.
4) Disconnect the fuel lines to the fuel filter.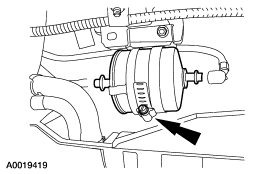 5) Loosen the clamp and remove the fuel filter.
NOTE: When the fuel lines have been disconnected, install new retaining clips.
6) To install, reverse the removal procedure.