Discussion Starter
·
#1
·
Well the Escape has reached the 10,000km mark and was due for an oil change (first one was free at the Ford Dealer at 7,000km and they used conventional oil) as I am now on the oil change (synthetic) / tire rotation schedule every 5,000km.
I also installed a set of front mud flaps that I got when I purchased the Escape (along with all weather floor mats, rubber trunk mat, & cargo net) as part of the Sync Your Ride campaign since I opted for the $500 worth of accessories instead of the Sync Package.
I also figured it was time to upgrade the brake rotors since I was going to have the wheels off anyways. I am still waiting for Hawk to produce a HPS compound pad for my application so until then I figured I will use up the stock brake pads since they are pretty low dusting. I also bled the braking system with some good brake fluid for good measure.
Never thought I would be a mud flap guy, but with the wider tires it is almost a necessity to keep the sides cleaner (put them on when I would normally be taking them off). The OEM Ford molded flaps actually look pretty good to me. I only put them on the front because the rear mud flaps make the back end look a bit droopy.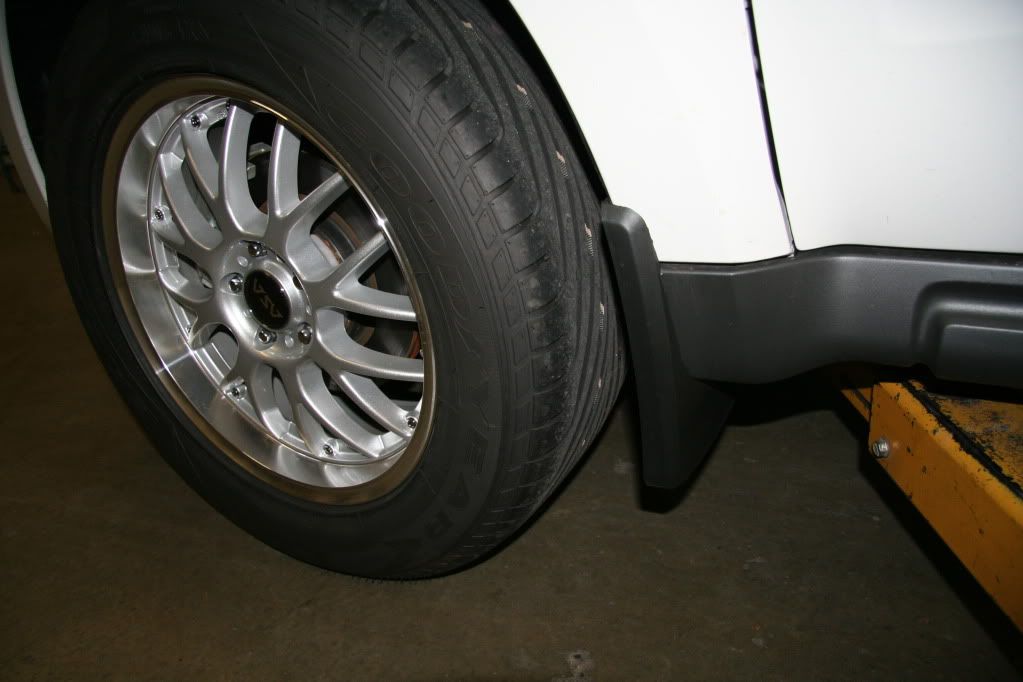 The slippery stuff... Motul synthetic is my oil of preference along with an OEM oil filter.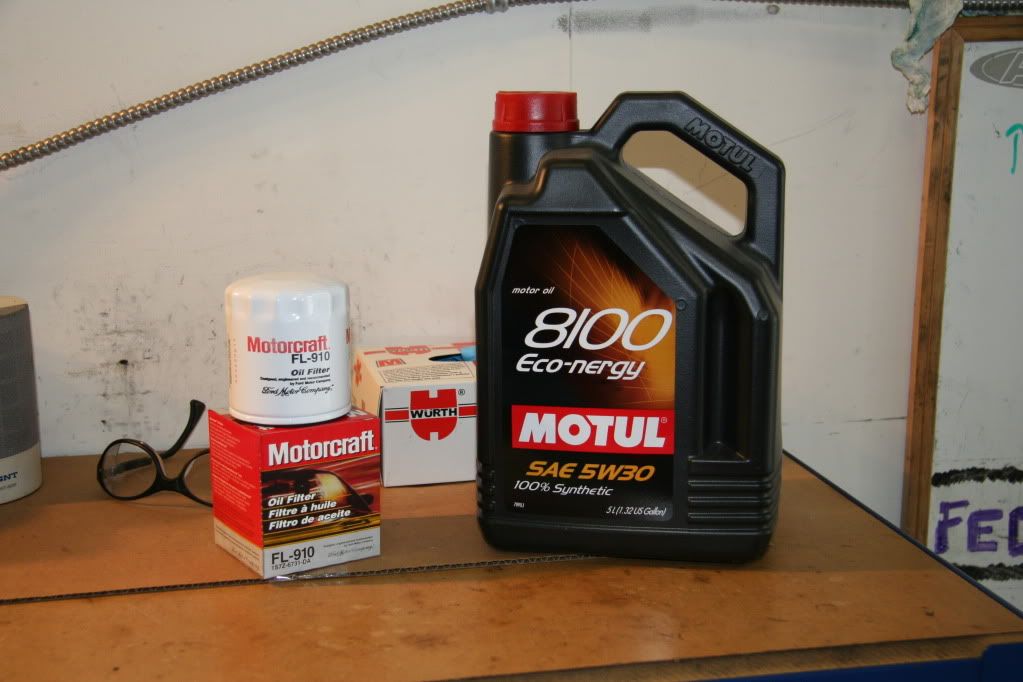 The grippy stuff... Powerslot is one of the few companys that make a rotor for the Escape, and you can't go wrong with Brembo brake fluid!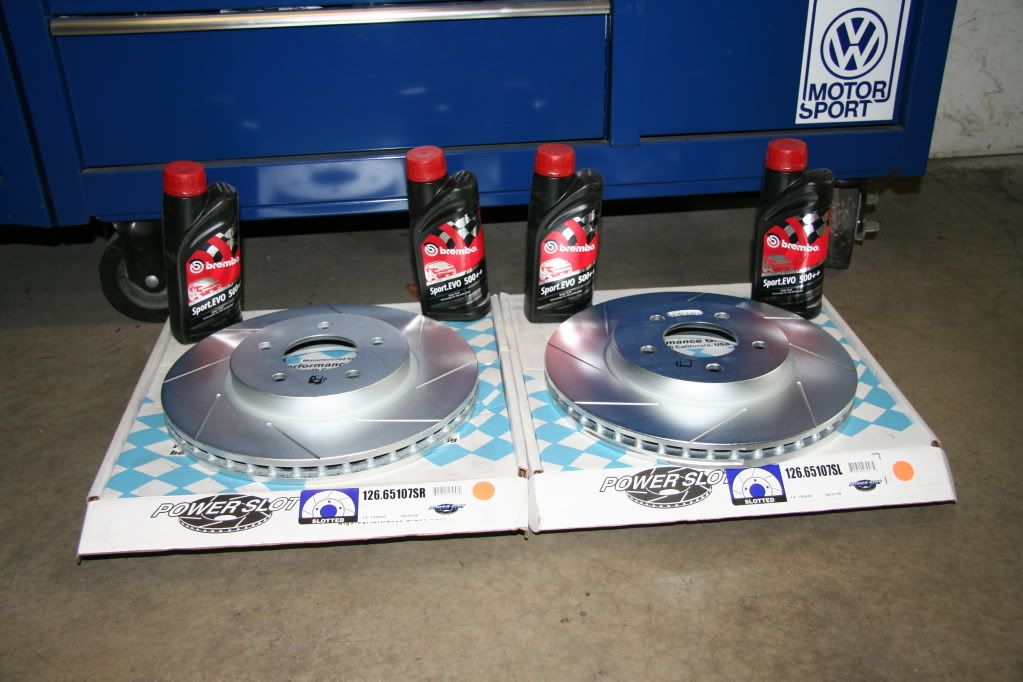 Out with the old and in with the new!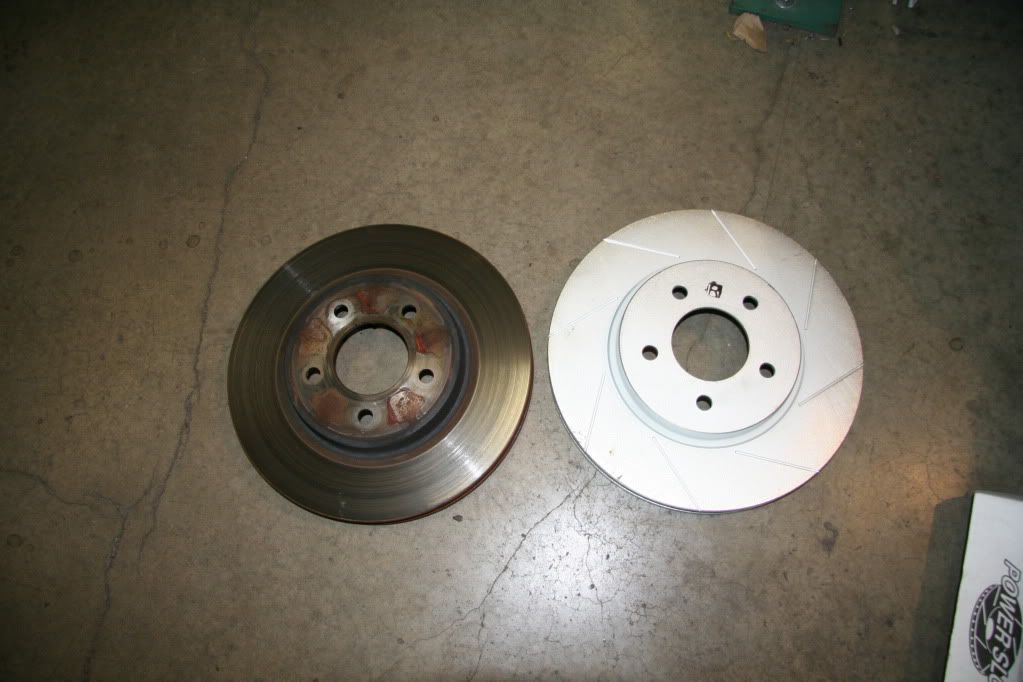 An installed photo before the wheels went back on.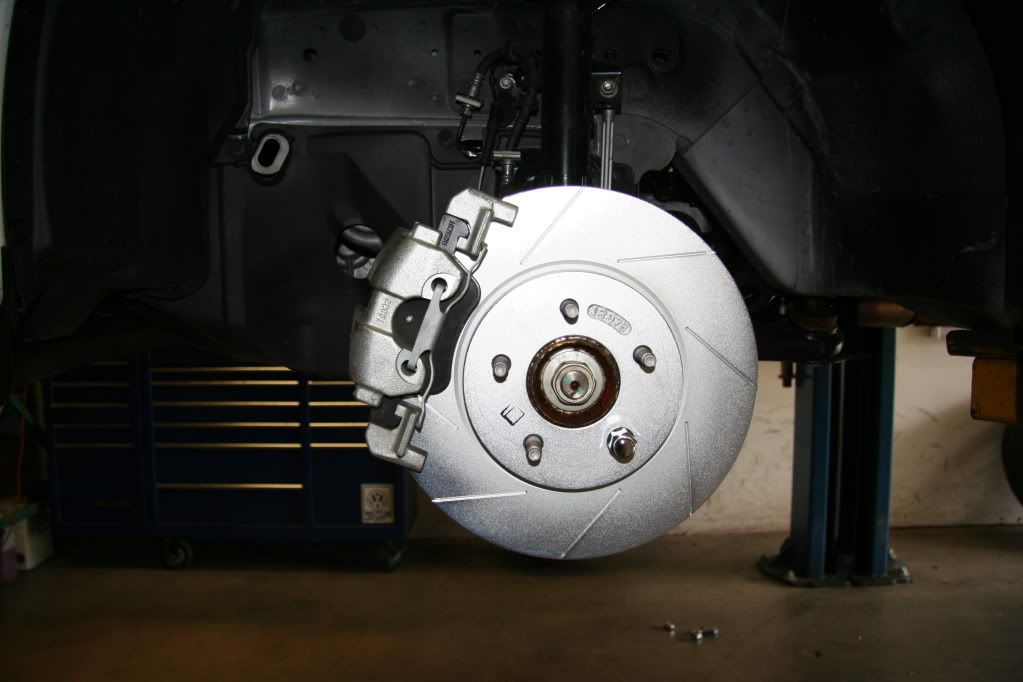 Some photos of the KYB GR-2 shocks that I installed a couple of months ago to replace the lame factory shocks. I am still contemplating on purchasing a set of Koni Heavy Track shocks and struts if Bilstein does not come out with a shock and strut package soon.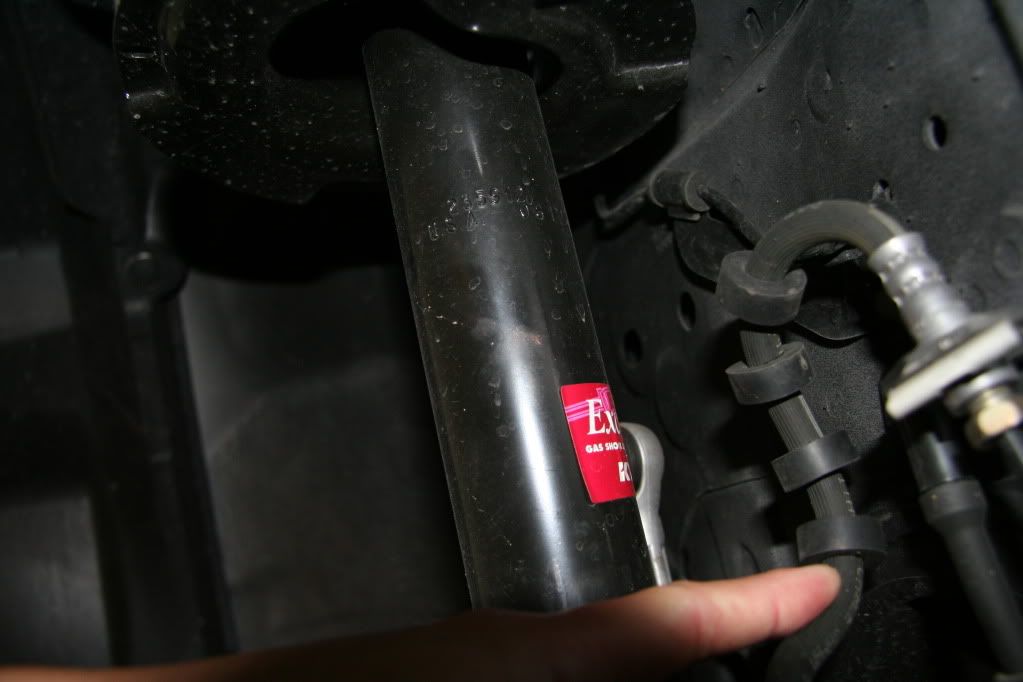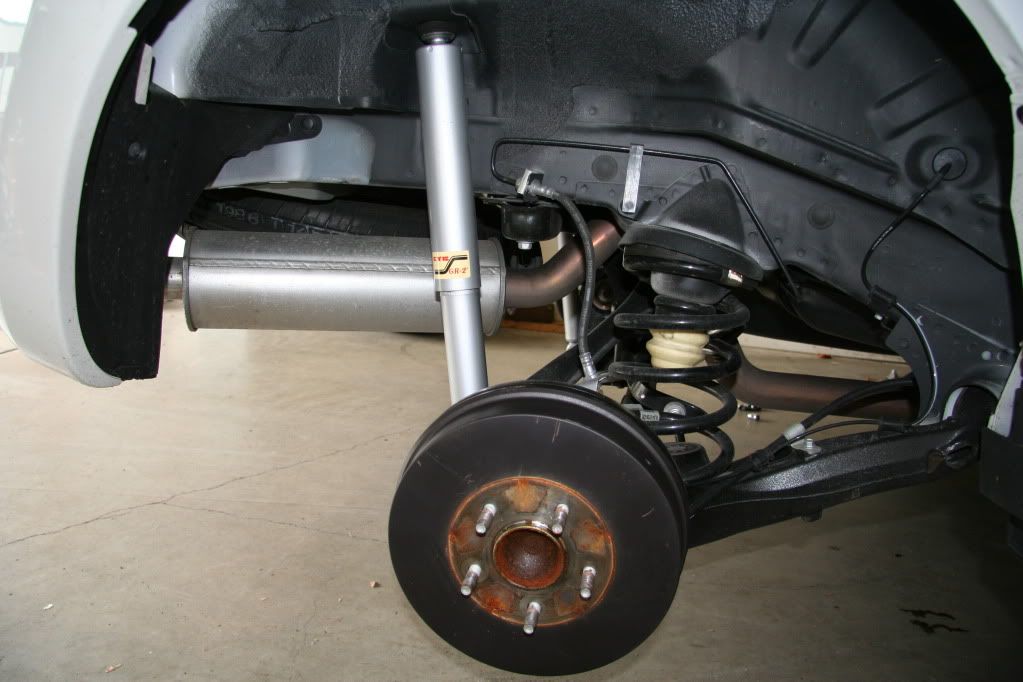 Removed the cold air inlet pipe from the air box for fun as the front part of the pipe is actually 3/4 blocked by where it bolts onto the radiator support. I didn't expect any power gain, but the induction sound is neat. I also installed a K&N panel filter just so I won't have to buy any more filters (again not expecting any power gain).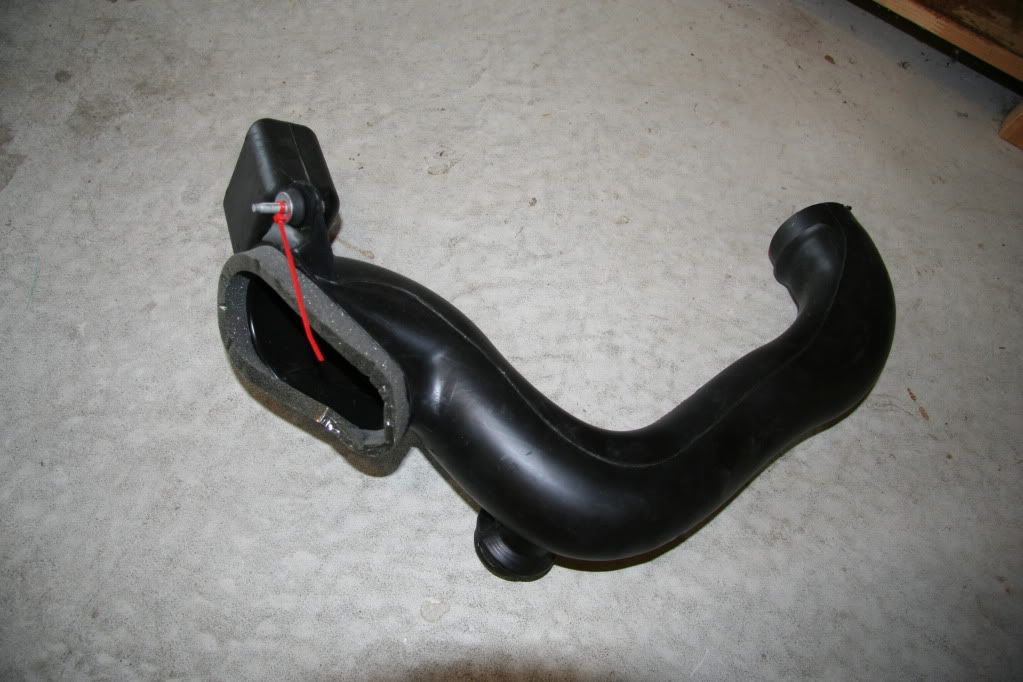 The air box without the intake pipe attatched.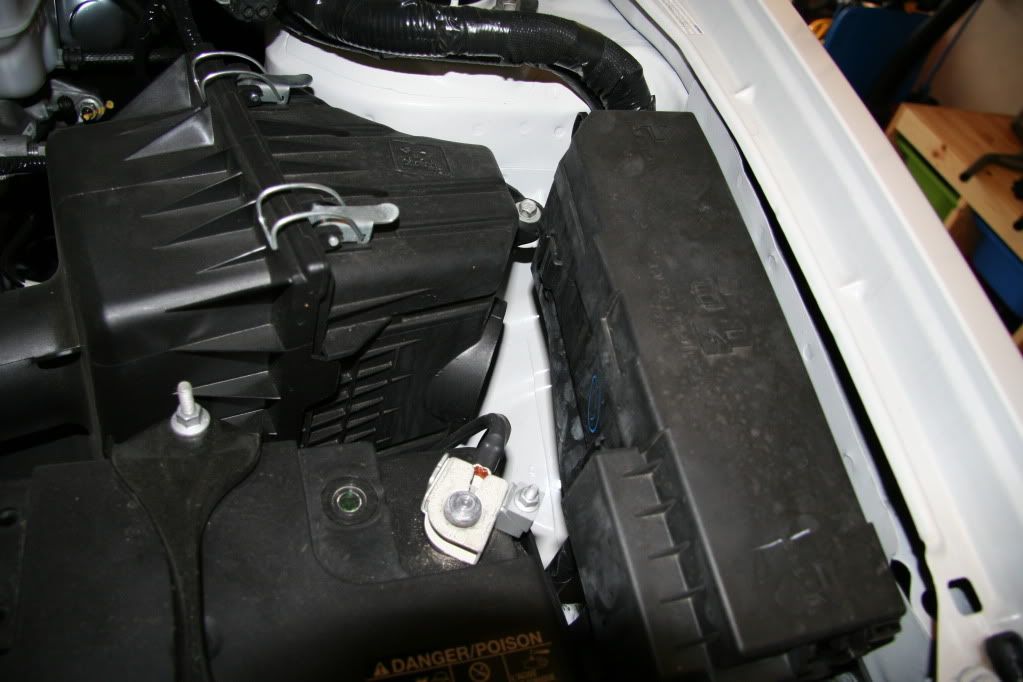 And finally a couple of pictures of the rotors with the wheels on...