Discussion Starter
·
#1
·
Hello Colleen!. I began taking shots on the long weekend. Have not finished as yet. These locations, are only five minutes drive away from my village. Basically this is why, i enjoy residing in the mountain ranges. Will submit different scenes time permitting. In one of the photos i included the escape. Sorry about this, but without " Litle Tonka " these shots would not be possible.
Not as fit like i used to be. Have no desire to walk for miles, with a backpack full of gear. It was hot and glary during the day. I waited until before dusk. Basically until early in the evening. Conditions were just nice. Only a very mild breeze. Which photos are my favourite? There are no shots in particular. It is purely and specifically just a hobby, which helps me to relax plus the mind is stimulated.
My apology if pictures appear as repetitive. This is not so. The tripod is re-positioned, and i experimented with zoom focusing. The light of day is low, because i took the shots as the sun was setting.
ics: Oh allright! :lol: These shall have to satiate the appetite of this forum for a while.
This is the unsealed country road i drove along.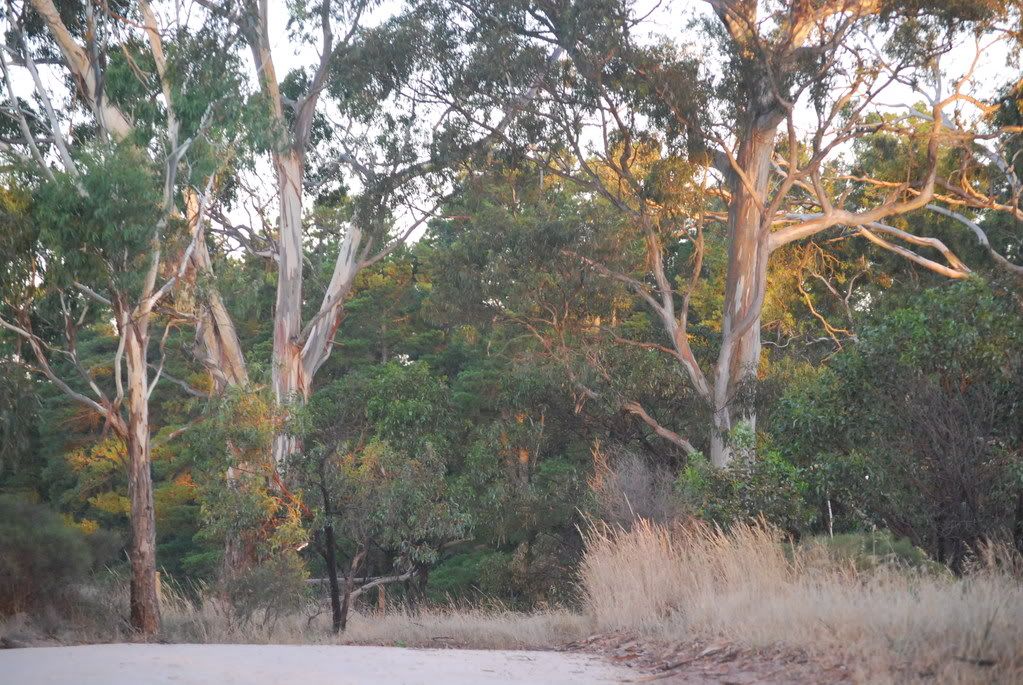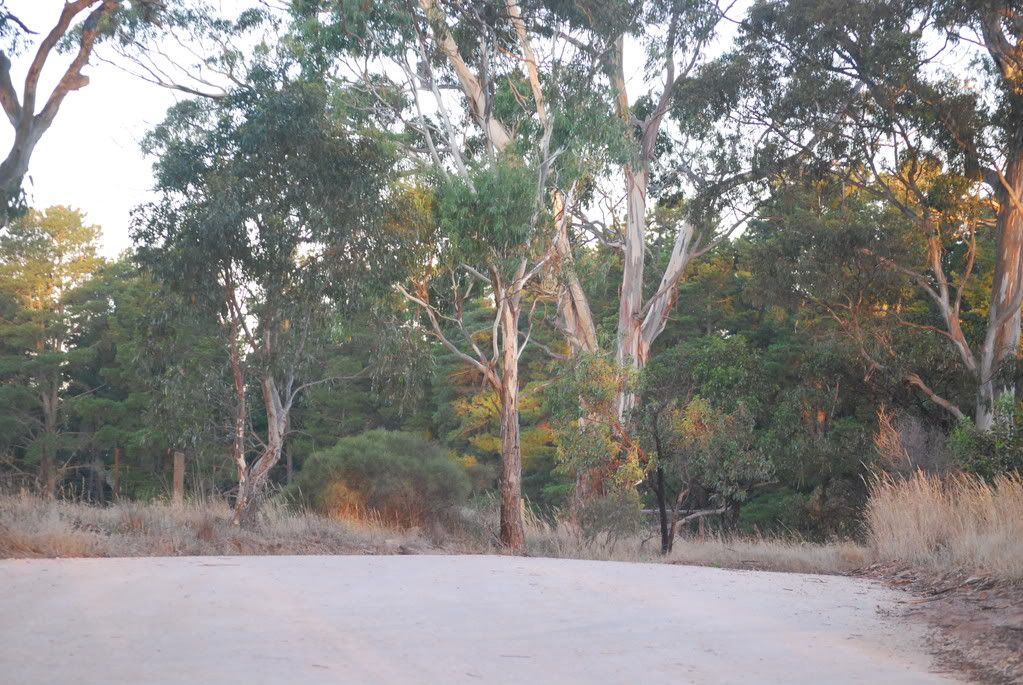 Here is " little tonka ", because without her these photos were not possible. The sun is setting, henceforth i had to make use of time.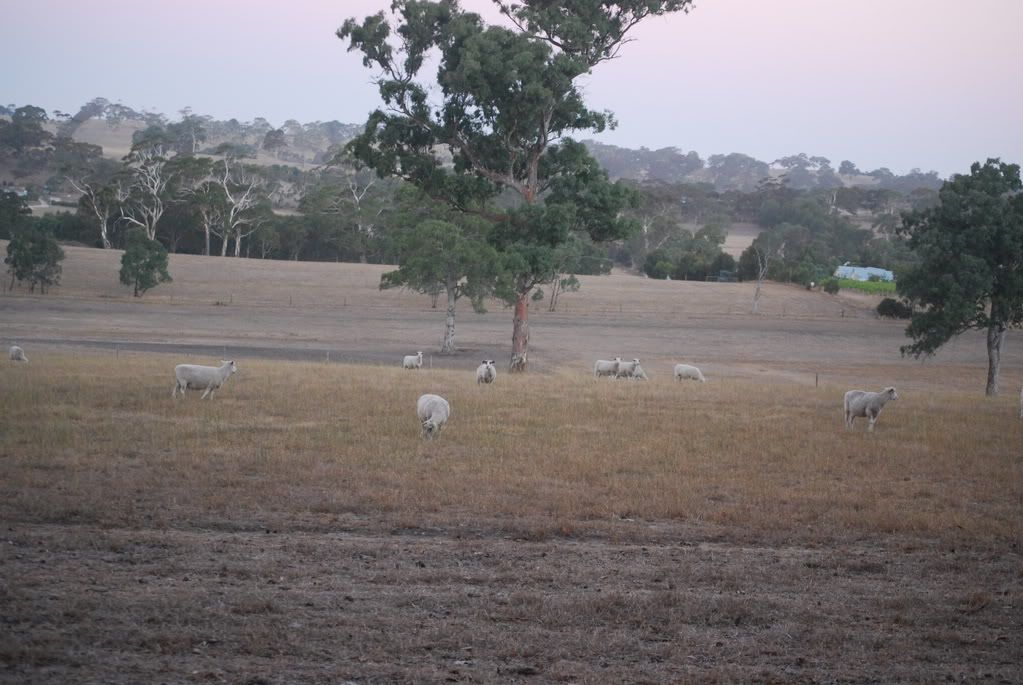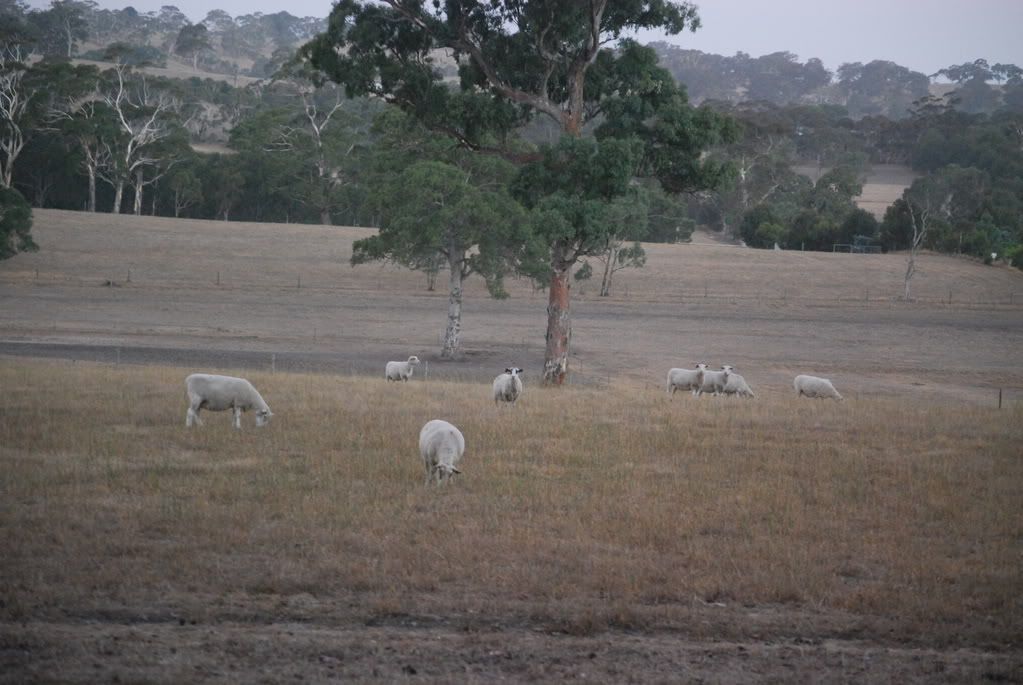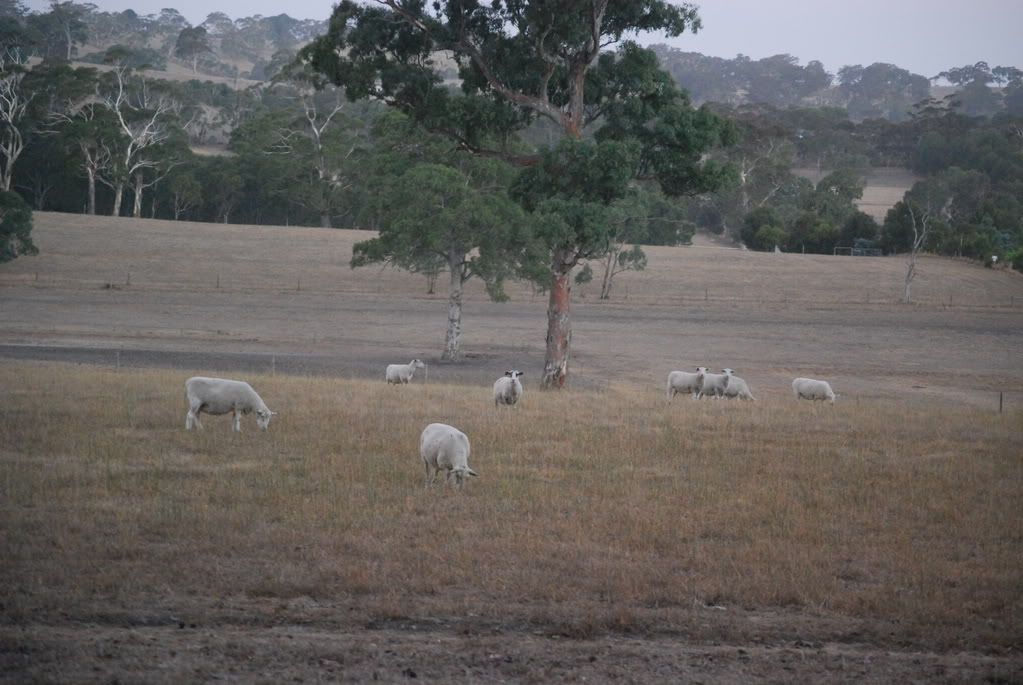 My environment is a mix of, open grazing land of sheep and cattle. It can vary, from medium scrub to sparesly wooded. We have a mix of gum trees as in, stringy bark, ghost gum ( white gum) candlebark and river red gum. There can be many extremes depending on regions.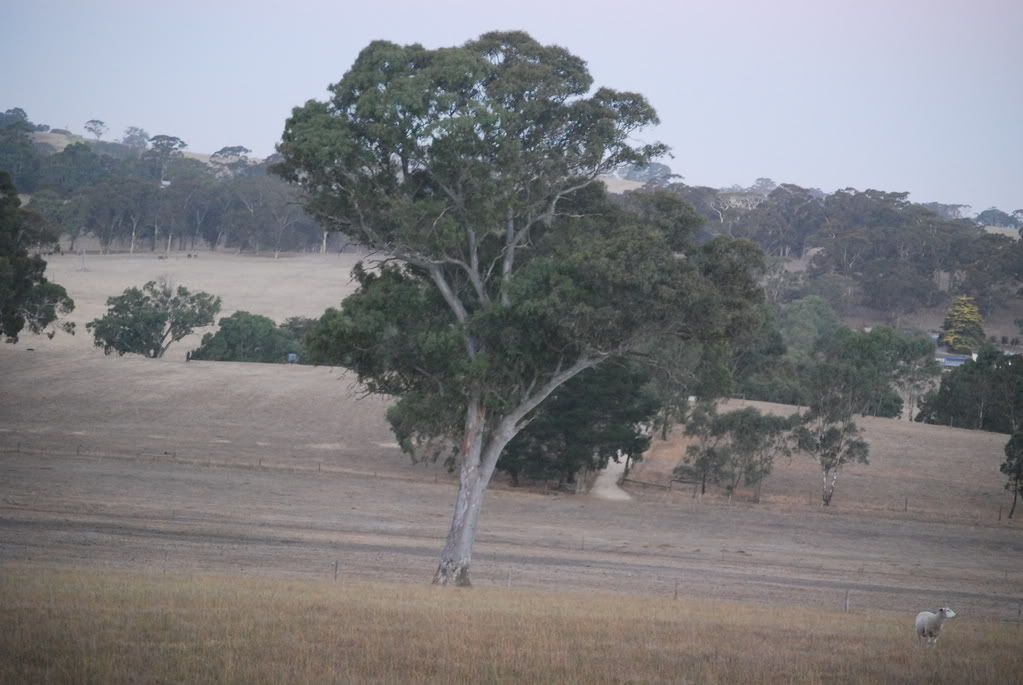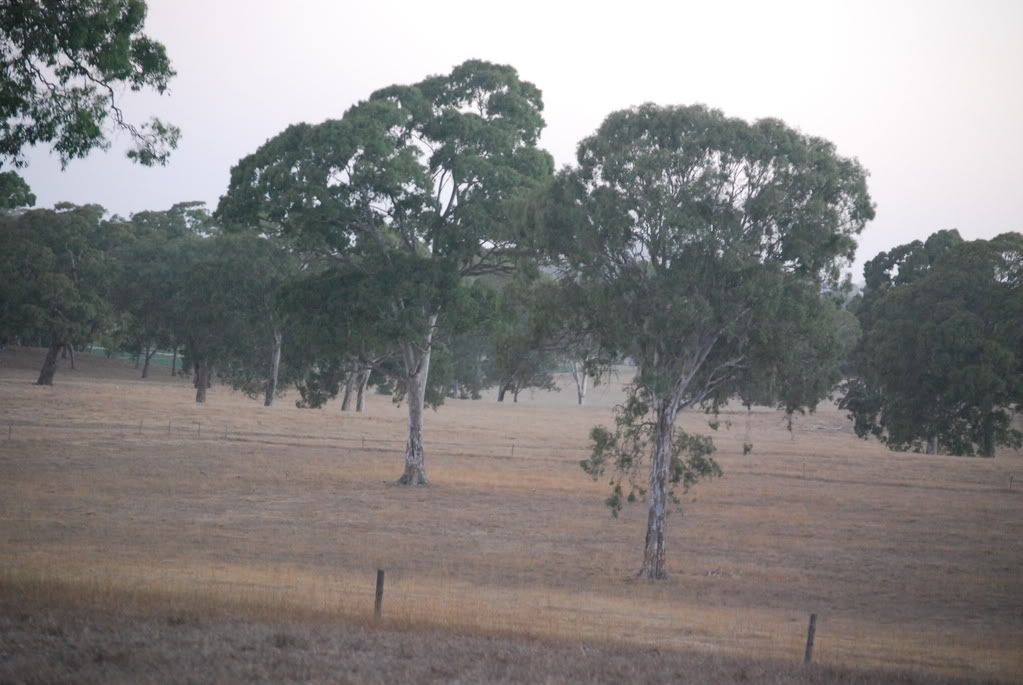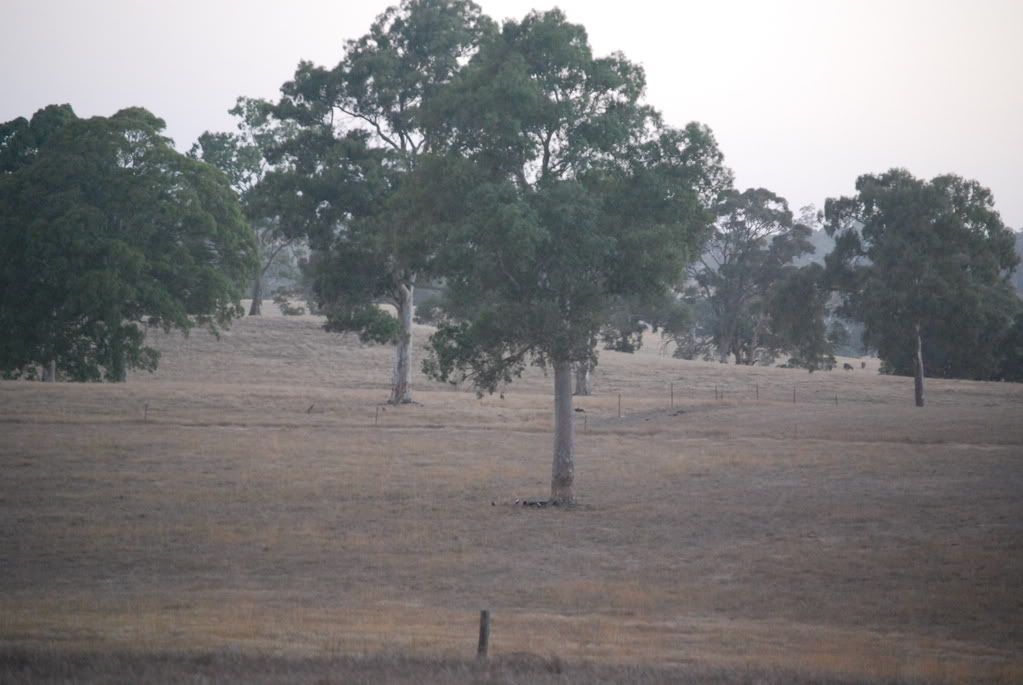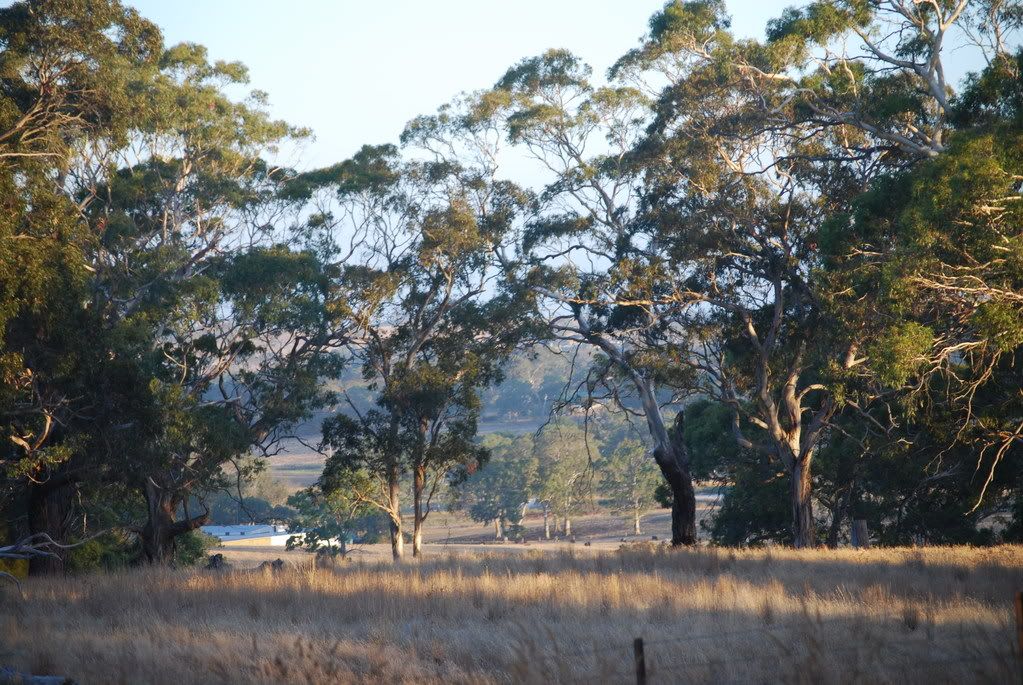 That ground cover is very dry, because of the drought. We did not have the necessary rainfall.
Most families have rainwater tanks. Some of the farmers resort to bore water, which is pumped from under the ground. The village water supply is mains . This is supplied by our local reservoir.