Discussion Starter
·
#1
·
Welcome to " CrashNburn's BMW Dealership".
:shades: :thumb:
##
Hope you, do not mind CrashNburn. I mean it in a kind way.
Sorry about the odd angles. Was using, the Nikon SB800 speedlight.
There are some, fluorescent lights i had to avoid.
#
I took these shots, because i am partial to BMW. Also i like that , motorbike riding outfit on the mannequin.
Could not, get a full on frontal shot. My apology, for the bollards and wall partition.
*
This is on the ground street level.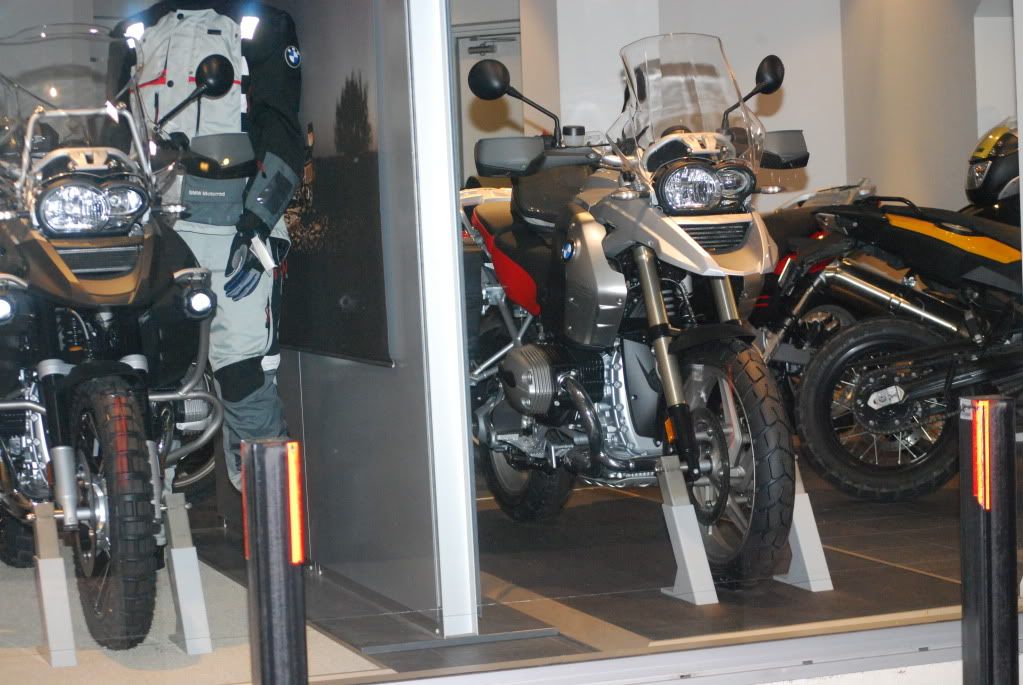 These shots ,are of the upper storey level. Sorry about ,odd angle CrashNburn.
It was intentional, as i had to avoid the fluorescent lights.