Discussion Starter
·
#1
·
I originally posted some of this in Audio/Video Mods, but I figured it deserves its own thread here.
I wanted a very strong false floor at close-to-stock height to hide my sub and amp.
The frame is anchored to the factory bolt holes.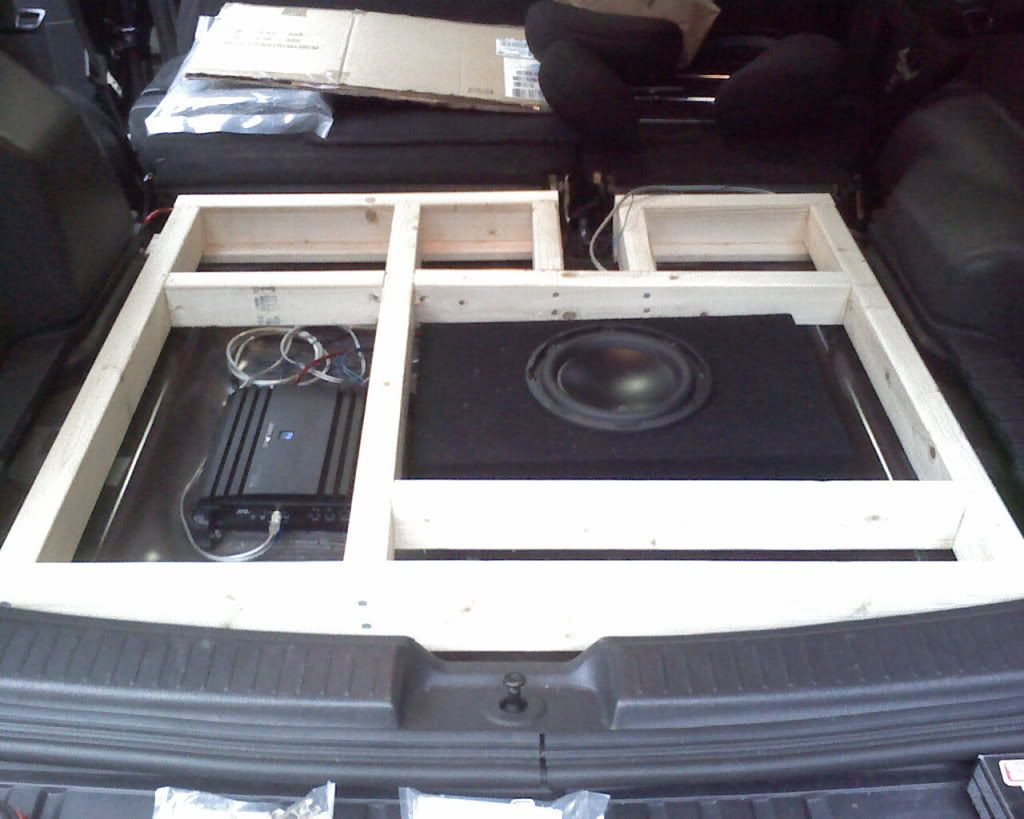 The lids are made from MDF sheeting and feature recessed hinges.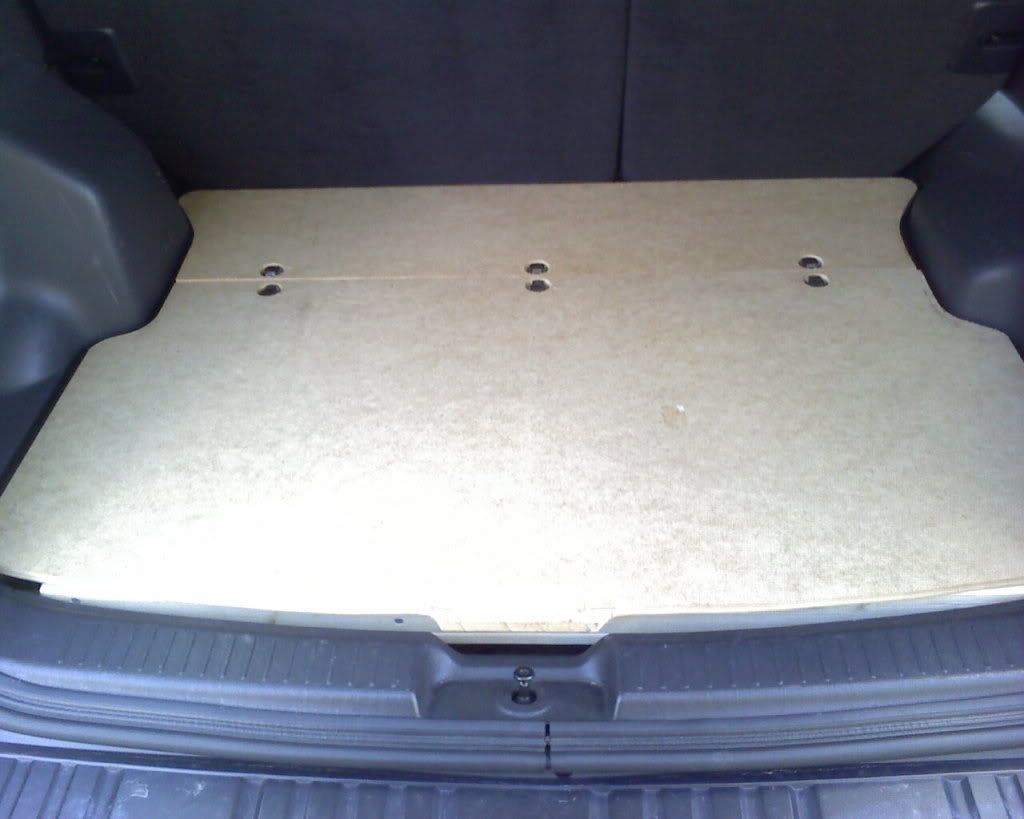 Here it is open. I still have easy access to my amp controls. FYI, sub is held in place with L-brackets which are affixed to the floor. Amp is simply screwed down.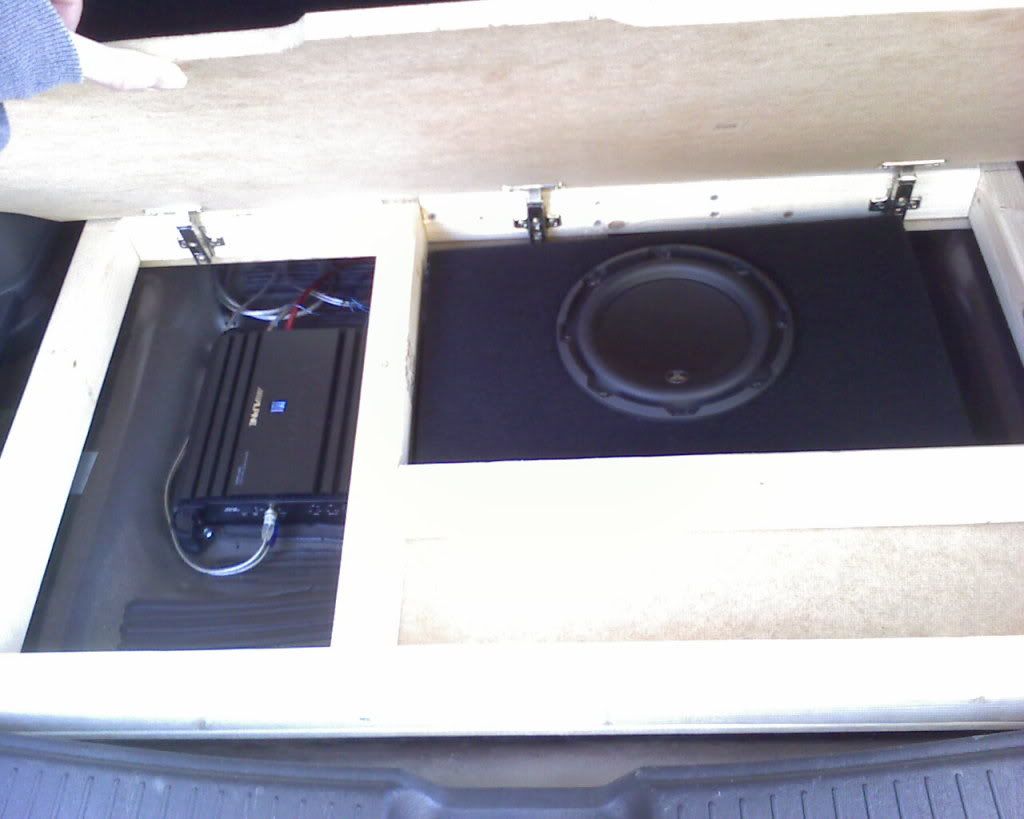 Hidden storage compartments! I wanted their lid to swing the other way, but it wasn't practical due to the lid's overhang, which is necessary for complete coverage of the cargo area.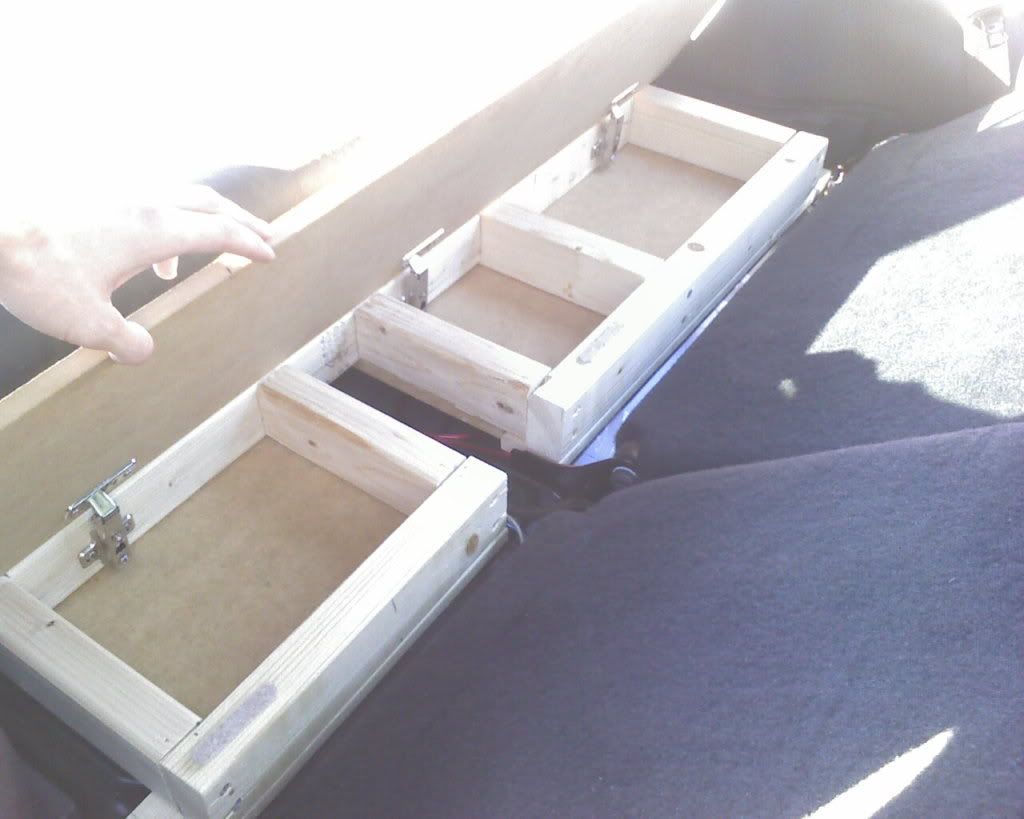 Here it is all covered. The untrained eye would be unlikely to distinguish it from stock.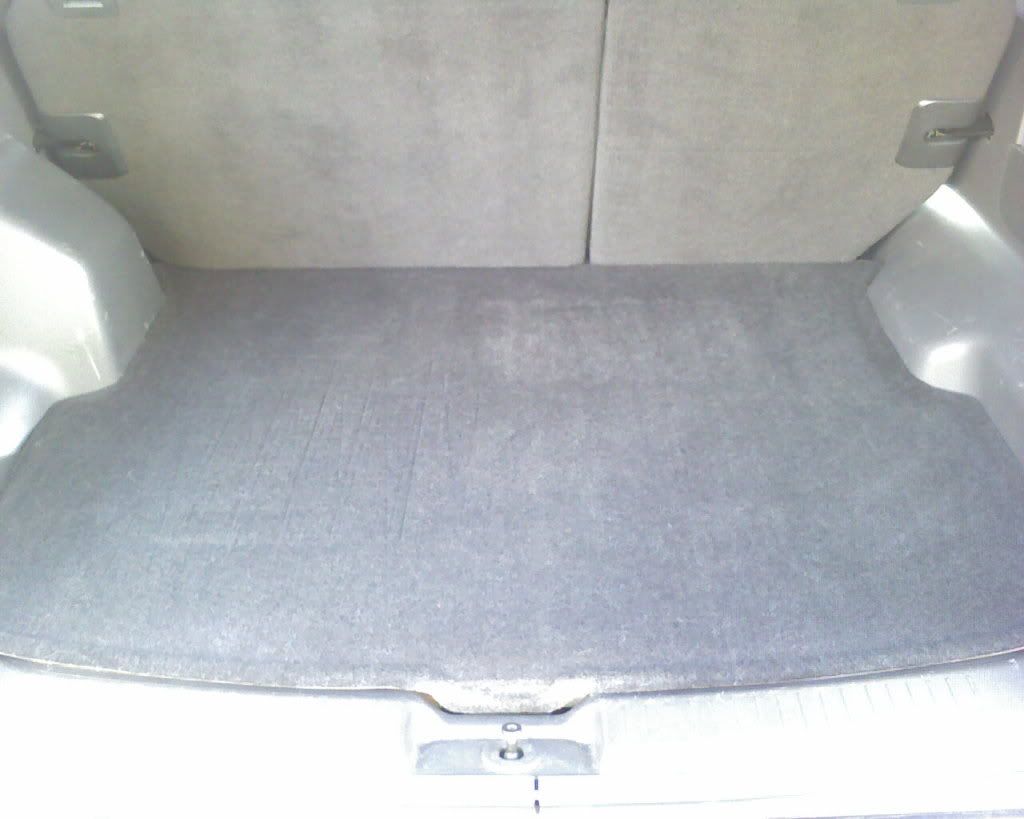 I'm still toying with the idea of painting it. Does anybody have any experience painting MDF? I've heard some people say it can be a real pain to get good results...