Discussion Starter
·
#1
·
I can the light at the end of the proverbial tunnel. I am wrapping up my first salvage restoration.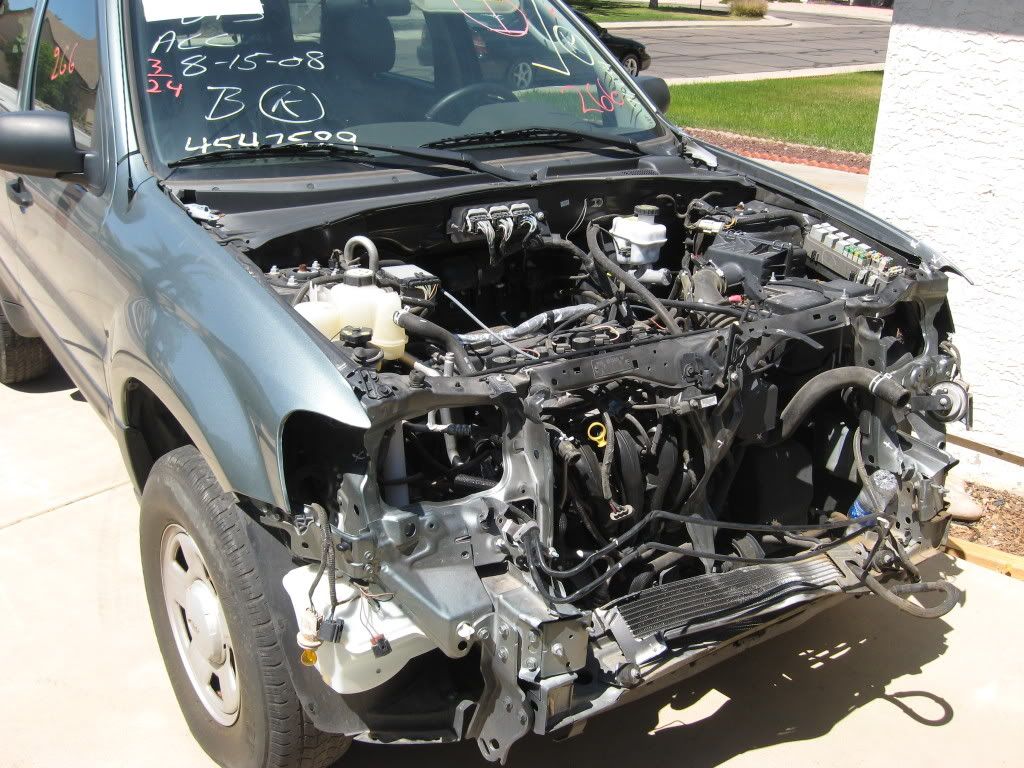 The lower rails were slight bent toward one another by about 1/2 inch. The lower rails also needed to be fixed, as the ends were crimped as you see in the photo. I was able to push the rails apart using a hydraulic ram; I used the hydraulic spreader to fix the crimped ends. The lower rail ends are not perfect, but they work for me. Drilling out the spot welds and removing the upper radiator support went well without any hiccups. Not having any welding experience, I was and still am a bit anxious about spot welding. I was thinking about buying a squeeze-type resistance spot welder at Harbor Freight. However, I don't think that type of welder can get to all of the spot welds. So I ended up buying an entry-level wire-fed welder at Home Depot. The practice spot welds on the old radiator support didn't go well in that the weld didn't penetrate to the second layer of sheet metal. So I ended up drilling holes in the radiator support and doing plug welds (that seems to be what welders call such welds). The welds are ugly but they seem to be working. If the experienced welders want to give me some tips for doing better plug welds, please fee free.
I did have a question on whether the air bag module (or the restraint control module) is resettable on this vehicle and the location of the module. I already pulled the center console thinking that I would see it there, and it wasn't.
I'll post pictures of the finished product when I finish bolting up the rest of the front end body parts and get the hood painted.