Discussion Starter
·
#1
·
Went to IKEA tonight, for some Swedish inspiration ( or should that read some cheap, flat pack furniture to give Wifey something to do this evening, after the kids have gone to bed??!! :angel:
:spank: )
On returning home, with goods in brown boxes strapped to the roof rack, I switched on the rear screen washer, and AARGGHHH :censor: :cuss: :wall: :rant: :rant:
, there was a torrent of water coming from the O/S rear headlining, filling the boot of the Maverick :censor: :cuss: :rant: :rant: :wall:
Yet again, the washer pipe had decided that a rather dodgy, (well, TBH :censor: crappy) Ford connector needed to make me aware of its presense.
Easy fix though, took me 10 minutes, and 3 cigs to do.
As our 3 cars all seem to have the washer problem, here's a few piccies, showing the culprit..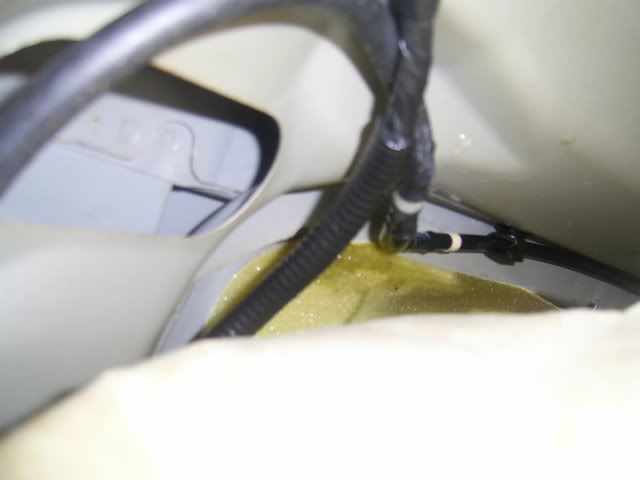 Get ready for when it happens to your Mavericks, unless its due to the rather crappy American build quality of mine :shrug: :doh: