Discussion Starter
·
#1
·
Finally I found my USB wire to hook up the digital camera to the computer, to all the people that ask for a photo of my Escape here it is. I didn't take photos of the inside but it is gray leather.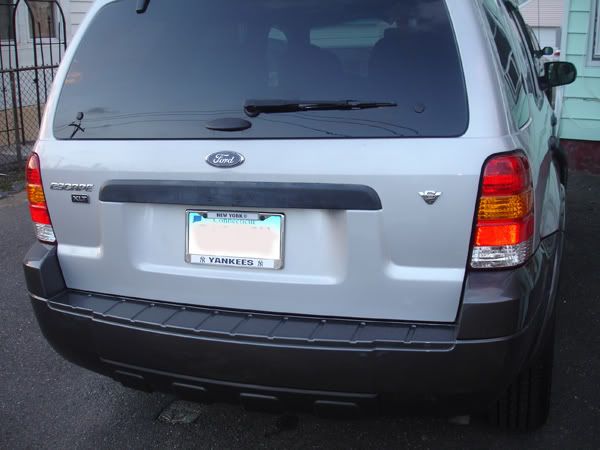 Over the weekend I went to get a new radio install, the installer first question are you sure you want to replace this because this stock stereo is very good I have the Mach 6 disc CD changer. He said they are usually in high end cars. I didn't think much of it, but I went anyway and replaces it with a Kenwood car radio, it had a USB port, HD radio, but the problem was after I install it I didn't relise that you have to buy additional hardware to get HD signal. Anyway the sound was crappy and it was so hard to use because everything I did I had to toggle and it was getting very annoying. So I went back the following day and had my old radio reinstall.
The radio that came with my escape has RDS which is awesome it tells what artists and song is being played which the Kendwood did not have.
http://www.kenwoodusa.com/KDC-MP438U
It look nice and fancy with USB port, but very hard to navigate only can toggle and the sound was crappy compare to the Mach CD radio I have. I didn't have the RSD feed which I thought all radio had.