Discussion Starter
·
#1
·
My original IC-F2010 was a wide band only uhf radio. It provided me with 12 years of reliable service. I just recently purchased a brand new wide/ narrow band F2010. The functions in " Initial set mode" and " Dealer set mode" are easy to configure. Overall i am happy with receive sensitivity ,and transmit modulation quality of my new Icom.
Have chosen not to remote the control head. Why? Because it appeals to my sense of aesthetics. Considering the size of this die cast aluminum heat sink, you instinctively know this model is a capable performer. Receive frequency coverage of the spectrum is acceptable. The ham operators on 70cm can be listened to with no struggle.
Also the radio will competently scan and lock on to, taxis. buses. hospitals. security firms. trains and couriers. Unfortunately the GRN ( Government radio network) has raised it's ugly head in australia. Basically this means that all police voice transmits, are in digital mode and there is encryption.
Before the new system was introduced, about 98% of australias population would monitor police modulation on the good old frequencies. Me and all the others, would have a good old listen on the 468 to 469 mhz region of the frequency spectrum. So obviously i was able to monitor police receive on my old IC-F2010. The F2010 has an approximate frequency coverage of 438 to 511mhz.
Henceforth if the cops were still using the original frequencies, this japanese radio would be right up your alley. Unfortunately this no longer exists because of the digitally encrypted GRN which means " Government radio network".
There is a service manual for this model. How to set up the ' initial set mode' adjustments will be explained in the service manual. In context of ' Dealer Set Mode' there will be no indication of it in your owners manual or within the service manual.
Basically the ' dealer mode' is an extra function where a lot of parameters can be re-edited. Receive and transmit frequencies, can be direct entered via the radios front panel keys. This is why it is not specified in the " Service manual ". So obviously you can imagine that ' ICOM' of japan would deem it as politically sensitive.
I quite often edit the frequencies in " Dealer set mode" from the front panel of radio, but it is done responsibly and transmit inhibit is enabled. Depending on which services i feel like listening to, it is specifically set up as " Receive only".
For example as shown in these photos. I am listening to the operator at a taxi base on 493.600mhz on the japanese Icom commercial F2010. The taxi base is giving out jobs to the drivers. The cabby drivers are replying to the depot on a trunking mode. The trunking frequency these drivers report back on is 413.575 mhz. This is why i am using two radios. The Icom 208H dual bander is being used for trunk receive.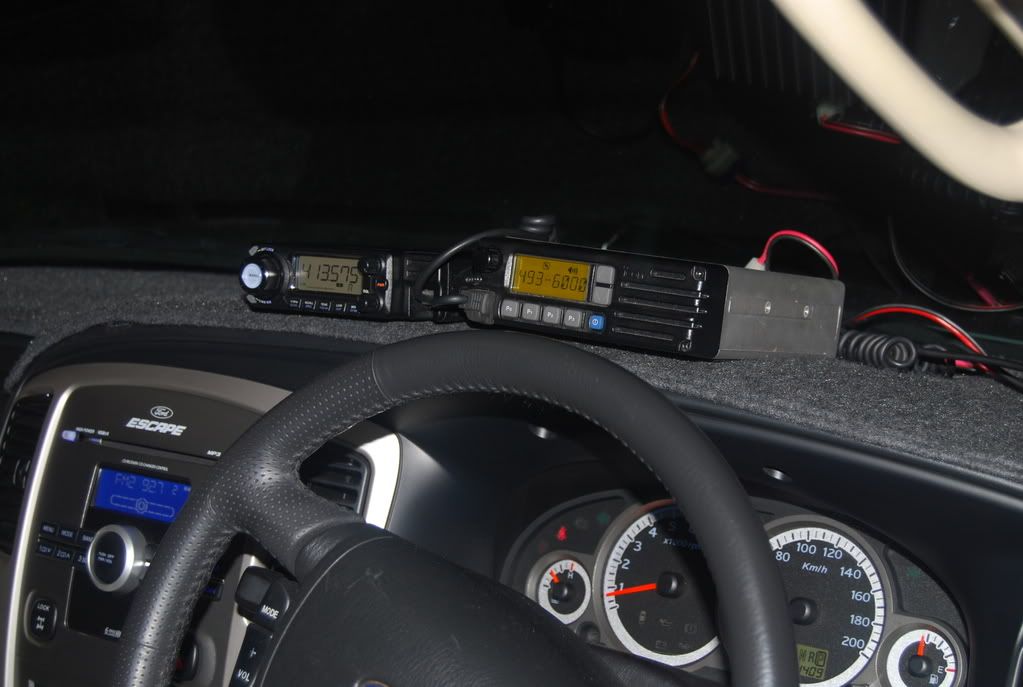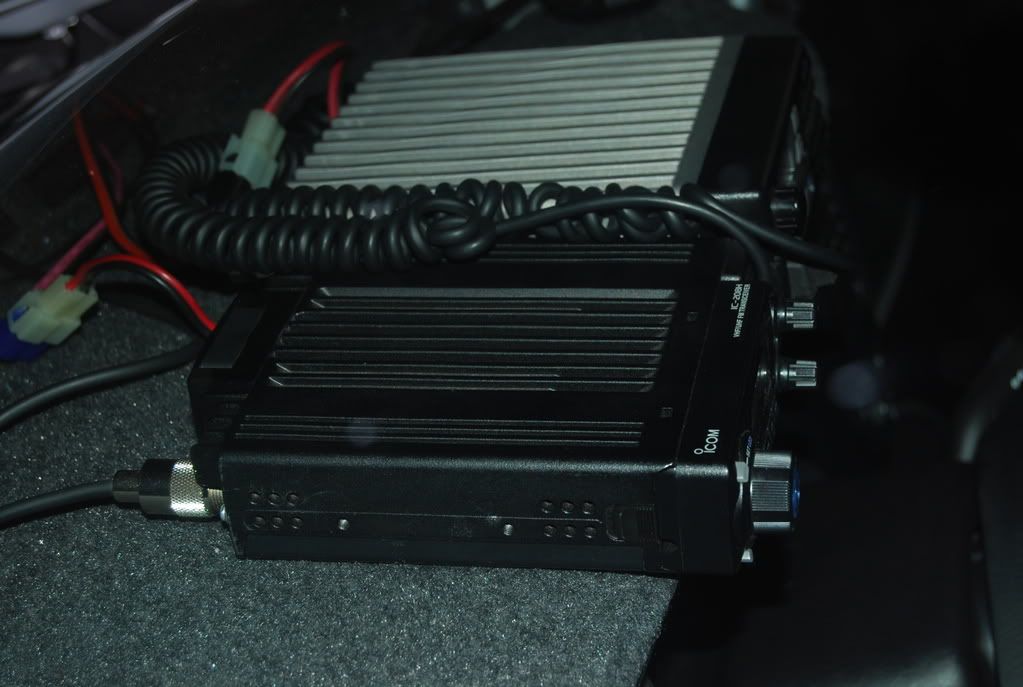 Interior cabin view of the commercial Icom F-2010. This model can be set up as a remote head.