Discussion Starter
·
#1
·
The IC-F4023T is an icom product. This handset commercial uhf is made exclusively in japan. Pleased with functionality of model. The numbered keys are not backlit. This does not bother me. I suppose battery lifespan is increased by not having backlit keys.
For a low mid tier model this radio has enough versatility. The transceiver has a pleasant weight ,as in not too light or heavy. ICOM are to be commended for their design ergonomics. All buttons and keys have a comfortable tactile feel.
Received audio is clear and loud. The transmit modulation, is impeccable and can not be faulted. For this model ,the icom people expanded the frequency coverage. I am not going ,to nit pick a coverage of 427.4000MHZ. to 534.000MHZ. for a commercially specced IC-F4023T handset.
The ' Dealer Set Mode' or ' Inner Sanctum' is a nice bonus for editing of both transmit and receive frequencies.
:happy: :bump:
In these photos the icom F4023T is handset with fully numbered keypad.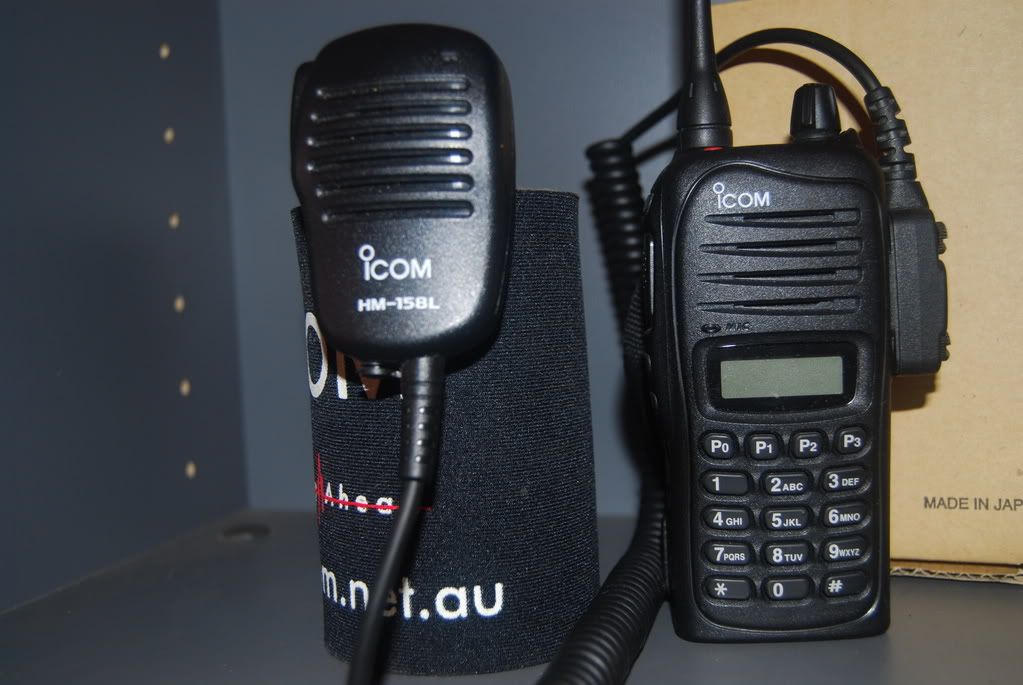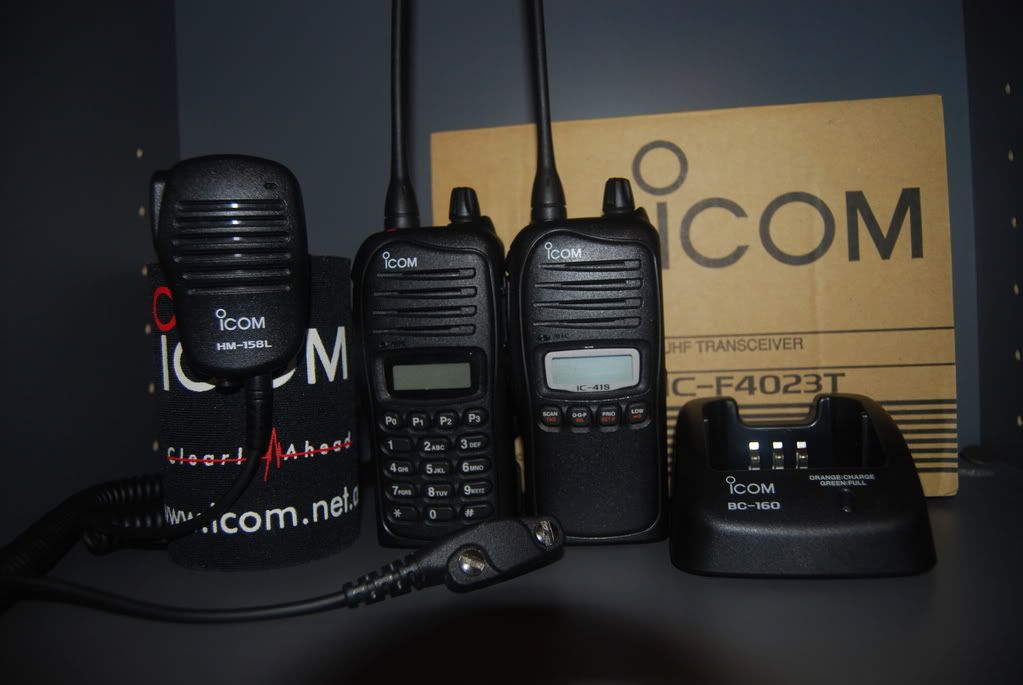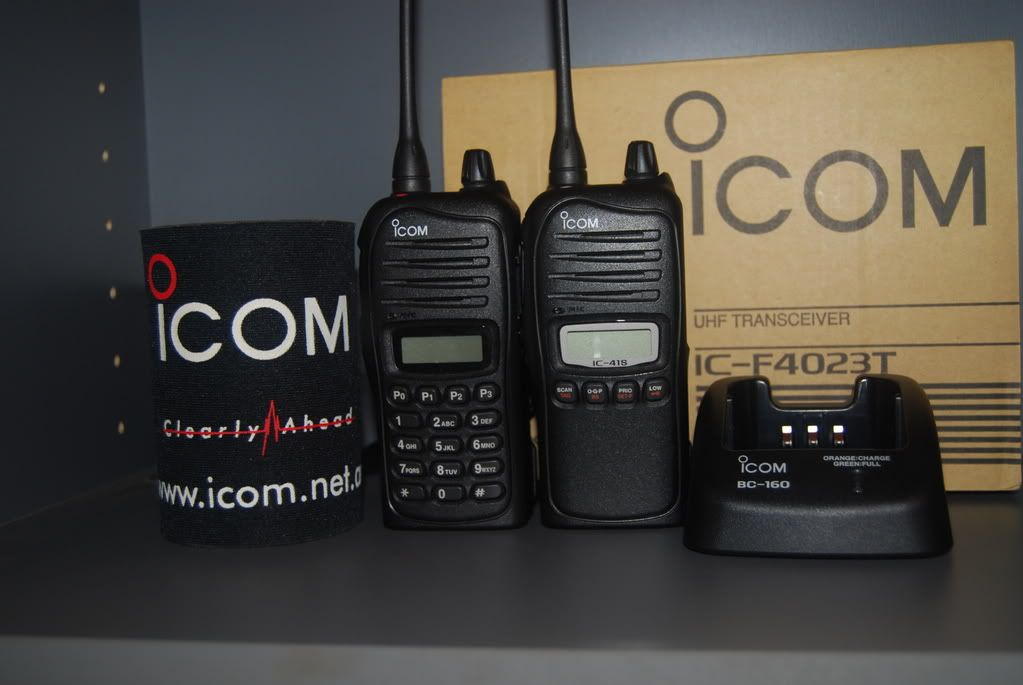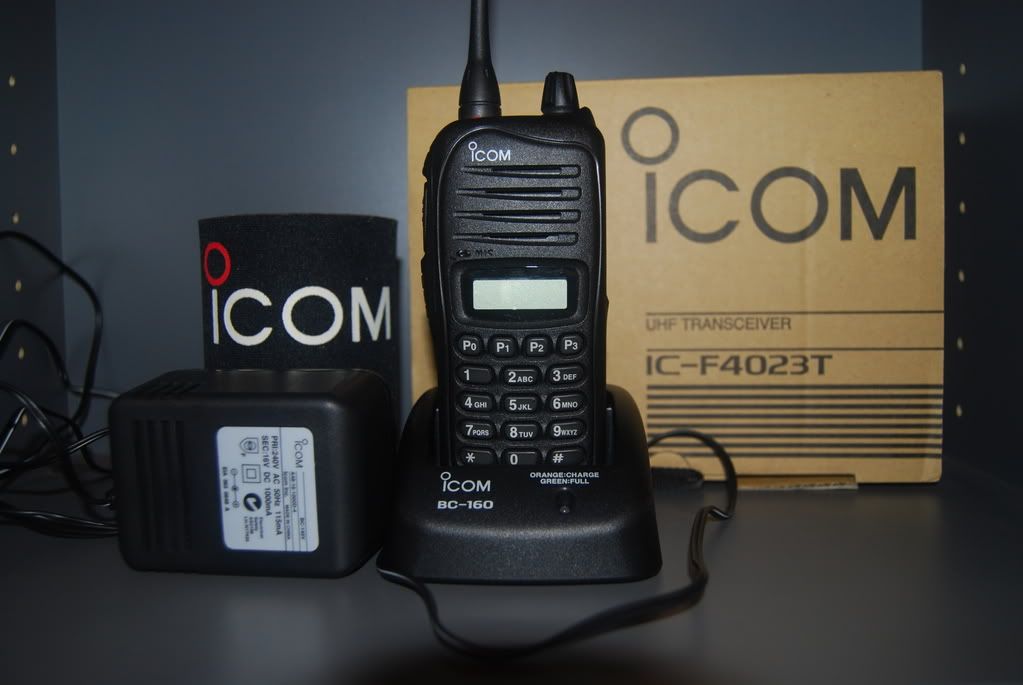 In this last picture my F4023T is in centre position at back. To the left is an Icom 41s. The tiny radio positioned third on right side, is an icom multi bander IC-T90A. On front row at the left, we have an Icom F2010 commercial transceiver.
The compact black radio on the right side of F2010, would be the Icom208H Dual band transceiver. Presenting a group shot of the family, with mum and dad in front and junior siblings at rear.
:lol: :lol: Do i have enough japanese uhf transceivers? Oh! Just a bit.
:lol: Actually that is only an average collection for me. I used to have two extra Icom radios of different model designations, but i sold them because they were surplus to my needs. I have purchased and ordered, that Icom F6063 depicted in my signature.
The IC-F6063 multi-mode will finish the collection just nicely. I am not keen on odd numbers, because things must be even. Once the F6063 is fitted in escape cabin, that will bring it to six japanese radios. It is slim pickings with only five devices. This current situation needs to be balanced out. :lol: