Discussion Starter
·
#1
·
So our new adventure started a few weeks ago…we took delivery of a used '05 Escape. It's an XLT V6 4WD. No frills in or out aside from the fact we really think it looks sharp. We chose the Escape after driving a VUE, Rouge, Murano, Escape (4cyl), RAV$, Mazda 5, Mazda CX-7, Blazer, Santa Fe to name a few (maybe all
), some were new some were used. The Mazda's were a close second. That CX-7…oh my gosh!
Anyhow, I've been vacationing around the Escape digital world dropping in on different spots looking for a place to settle down. After seeing what's out there (and getting the cold shoulder from the "center" of the Escape universe) I found that Escape City was most desirable. So here I am. I'm not sure what I can contribute being a new Escape owner (and a Ford product for that matter). I will most likely leech a bit while figuring out the various quarks and things the Escape is blessed with. So forgive the string of "what about" threads in the coming months. It was certified pre-owned so it has some warranty 'till mid 2010 and might need some advise on how to manage that.
I'm excited to be here and look forward to many happy postings.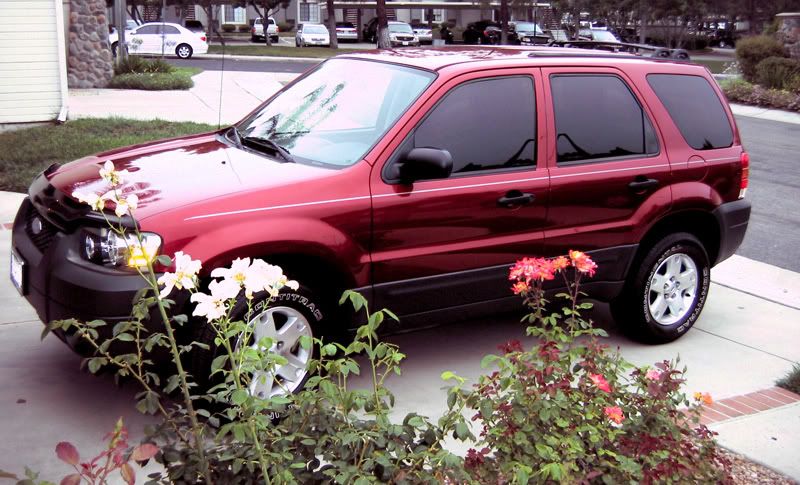 I know, lousy pic, the camera is shot. No tint on the front...yet), I PhotoShop'd the drivers window protect the little Mrs identity.