Discussion Starter
·
#1
·
I still have the " Velbon Sherpa " tripod. It will not go to waste. My birthday will be due as of June the 11th. So i decided to acquire an early birthday gift. This italian manufactured device is beautifully engineered. The " Manfrotto " tripod has excellent quality.
This is noticeable, in the materials used and in the assembly. The 190XB provides a lot of adjustable features. Everything has a good tactile feel, plus there is accuracy and fluidity. It is not overly heavy, but has a nice weight to it. Balance of gadget is acceptable. Build of ' MANFROTTO' shows a nice solidness.
So henceforth, it is competently supporting the weight of my Nikon D40X. Has an inbuilt spirit level. This is a nice feature. Head on tripod ,is the three way adjustable swiveling pan and tilt. ' Manfrotto ' include an owners instruction manual. What is my perception, of the new tripod in context of aesthetics?. OH! JUST SUPERB!. Definitely quite pleasing on the eye.
Why a new tripod?. Because i noticed the ' Velbon sherpa' is a bit too light, plus including the build is on the flimsy side. The ' Sherpa ' was not quite supporting weight of my camera. This is why i chose the manfrotto. It is obviously more solid and has that certain weight. The 190XB is very accurately balanced. For example, with shots taken on ' Sherpa' tripod, the camera head would dip down, exactly when i pressed the shutter button.
This was noticeable through view finder. I would focus, then press button and felt a slight move as in the lens moving down. HMMM! So this prompted me to purchase the Manfrotto tripod. Upon experimenting with the ' 190XB' results were totally competent. As per the " Manfrotto " i would focus, and while pushing shutter button, the Nikon lens remained perfectly still. I could feel it and the steadyness was noticeable in viewfinder.
The camera is firmly supported. While taking a shot it remains still, without any movement at all. It remains quite stable, and that is exactly what i need.
:thumb: :yahoo:
These are pictures of my model from websites. Will submit photos of my new tripod, when time permits me to do so.
ics: Oh! Allright then. I went to my local camera rep, and he set up the photos of my tripod. He took the shots with a Canon EOS 500D DSLR camera. Introducing the photos of my " MANFROTTO 190XB". :thumb:
This is the head section. It is three way adjustable.
This is a full on view of " Manfrotto "
This is a side view promotional shot of tripod head.
A rear view shot of Manfrotto head.
Another promotional shot of my Nikon D40X on the Manfrotto tripod. Including a plug for Sony Vaio laptops.
This next shot depicts the manufacturer logo on adjustable head.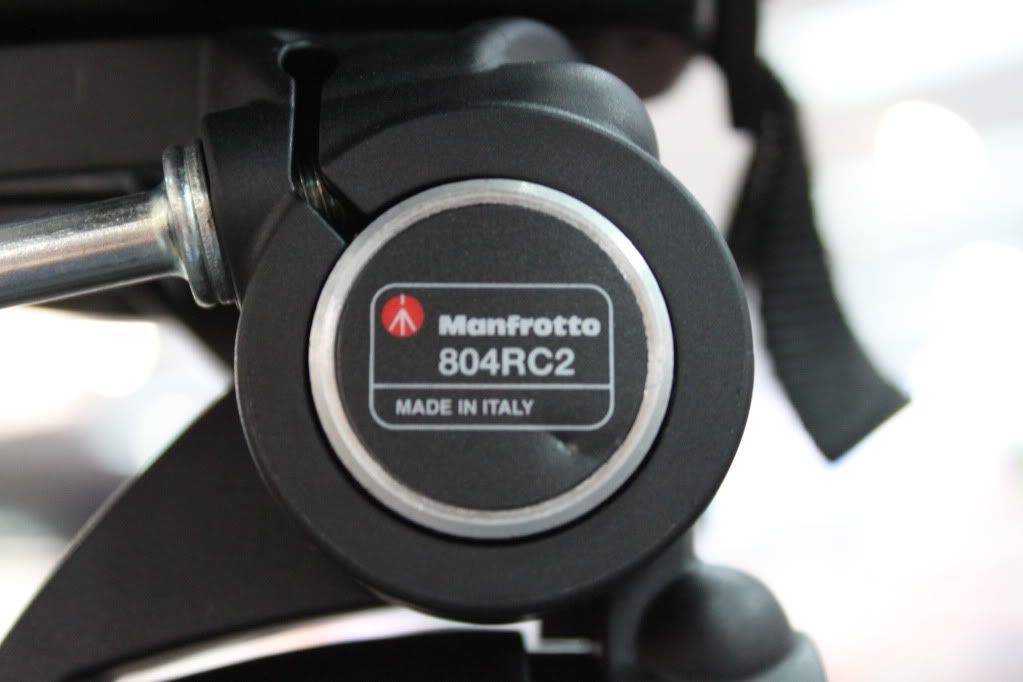 A front view of Nikon on three way adjustable tripod head.
Side view shot of Nikon and italian tripod head.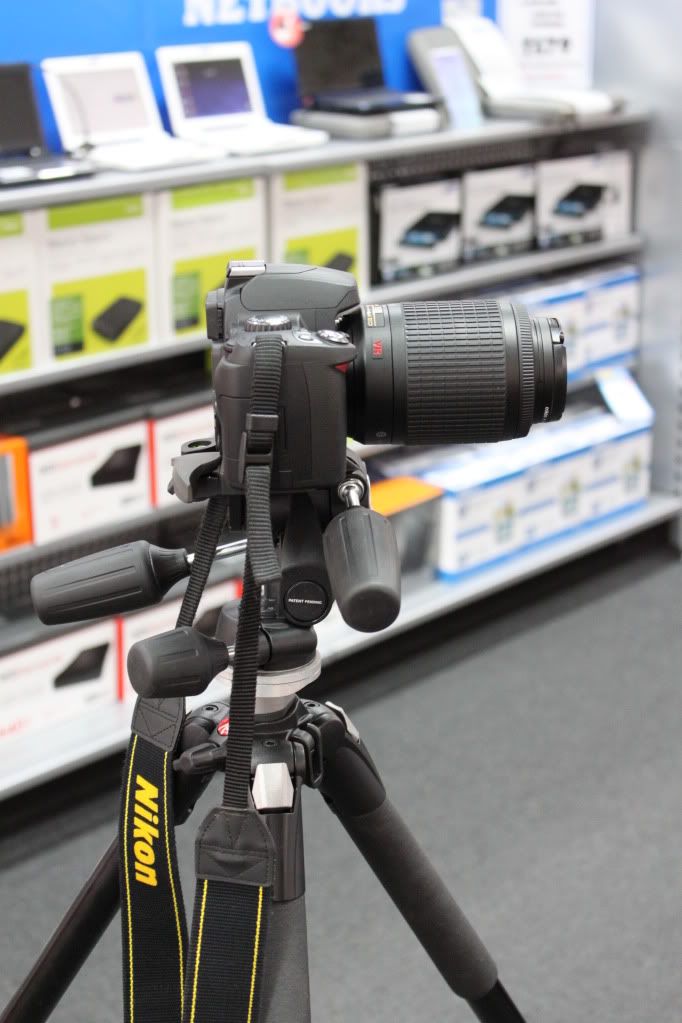 Promotional shot of tripod leg. ' Manfrotto' is indicated on it.
:thumb:
My nikon is secured in the head locking mechanism. Yes! that bubble is actually a spirit level. :shades:
My camera rep took a low angle floor shot. I actually like the effect.
P :thumb: