Discussion Starter
·
#1
·
Well like most of us that didn't feel like spending $2,000 on a factory nav system, I decided to put in my old nav system out of the truck I traded in on my Escape. It's a Kenwood DNX5120 with Sirus and Bluetooth module add ons. One of the coolest things about these HUs is you can adjust the system colors to match your vehicle; so from green to sea blue it went. Anyway here are some pictures of my install.
Factory Radio Installed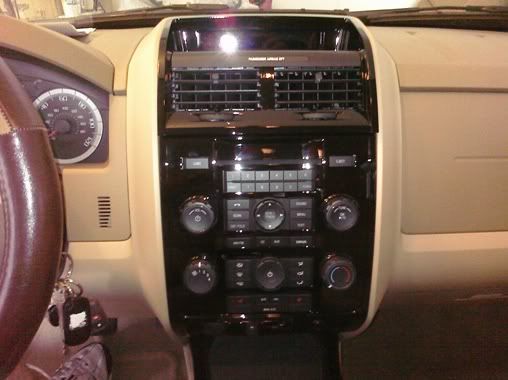 Step 1: Remove the AC Vents / Information Center Trim (pull straight out)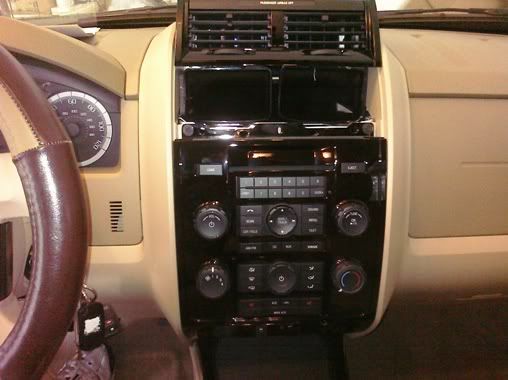 Step 2: Remove the chrome trim ring around the gear shifter (pull straight up)
Step 3: Remove the center console storage bins / black surround (pull straight up)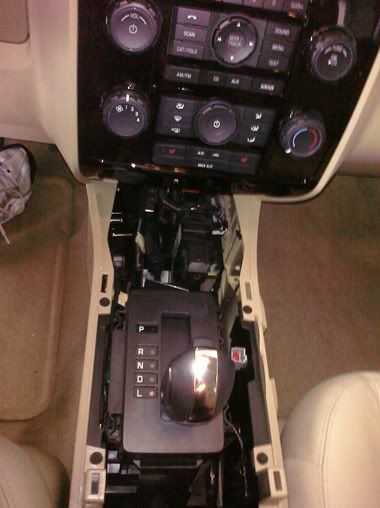 Step 4: Remove the lower center stack unit under AC controls (pull straight out)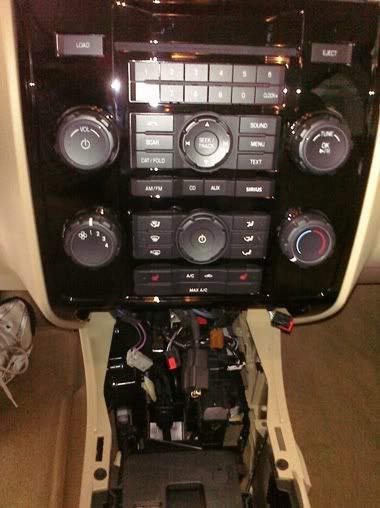 Step 5: Remove Center Stack and trim (unscrew the 4 bolts; two at top, two at bottom then pull out)
Disconnect the radio (four harnesses; one Sirus antenna; one AM/FM antenna)
Disconnect the AC unit (two harnesses)
What you have left is a wire nightmare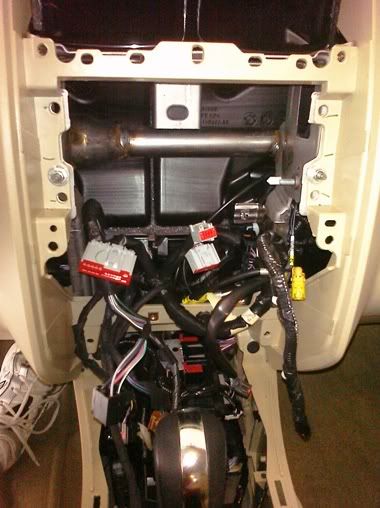 Step 6: Remove the AC unit from the factory center stack bezel and attach it to the replacement bezel, in my case a factory Ford replacement in the gloss black trim that comes standard on the LTD (AC unit is screwed to the bezel with four torx screws)
Step 7: Install replacement HU. In my case, I had to go and purchase four speed nuts and clip them over the holes where a factory Nav system would be screwed in. I guess Ford did not see fit to install these on the premium or standard radio installations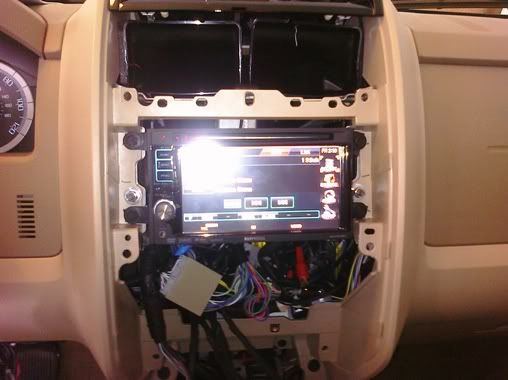 Step 8: Attach the replacement center stack / AC unit bezel; the lower stack, and the AC vent surround as well as the center console trim and storage bins (installation is opposite of removal)
After Pictures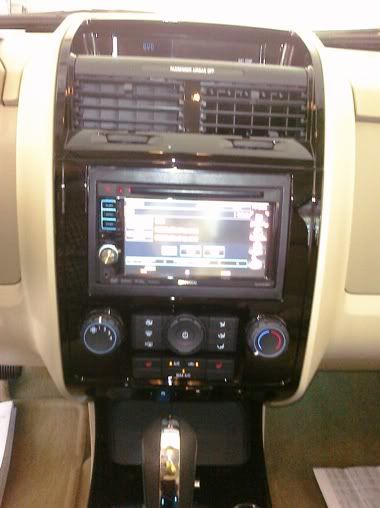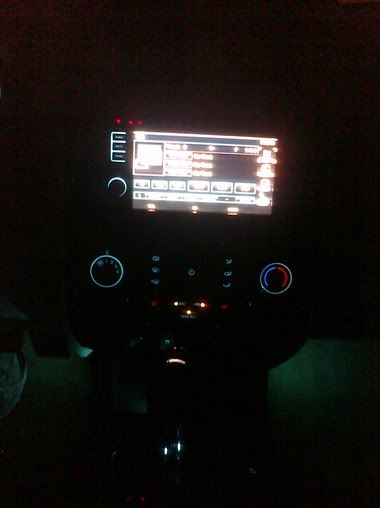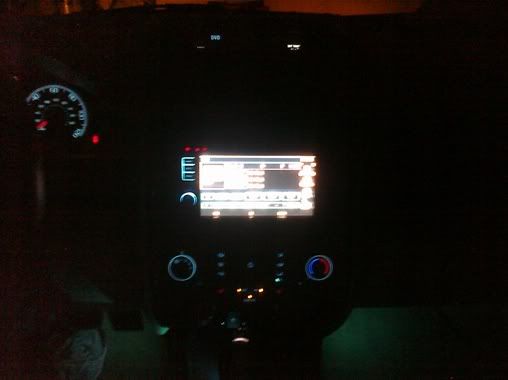 All in all, everything went very easily; I would HIGHLY recommend to anyone that is considering a HU replacement that you purchase the harness kit; this way you don't have to cut into the factory harnesses and it's a truly plug and play installation. Installation took me less than four hours from start to finish which included the trip to Lowes to get the speed clips and the installation of the SWI-PAK kit to enable the steering wheel controls.