Discussion Starter
·
#1
·
I just got this a few weeks ago and have already put over 300 km on it.
It started out in June when I found this in the backyard of a family friend. It had been sitting there for near 15 years.
A 1985 SuperCycle Commuter Six. A low-end bike when it was new, but I'm a sucker for rescues, and it has the handle geometry I like as well as the old super-springy saddle.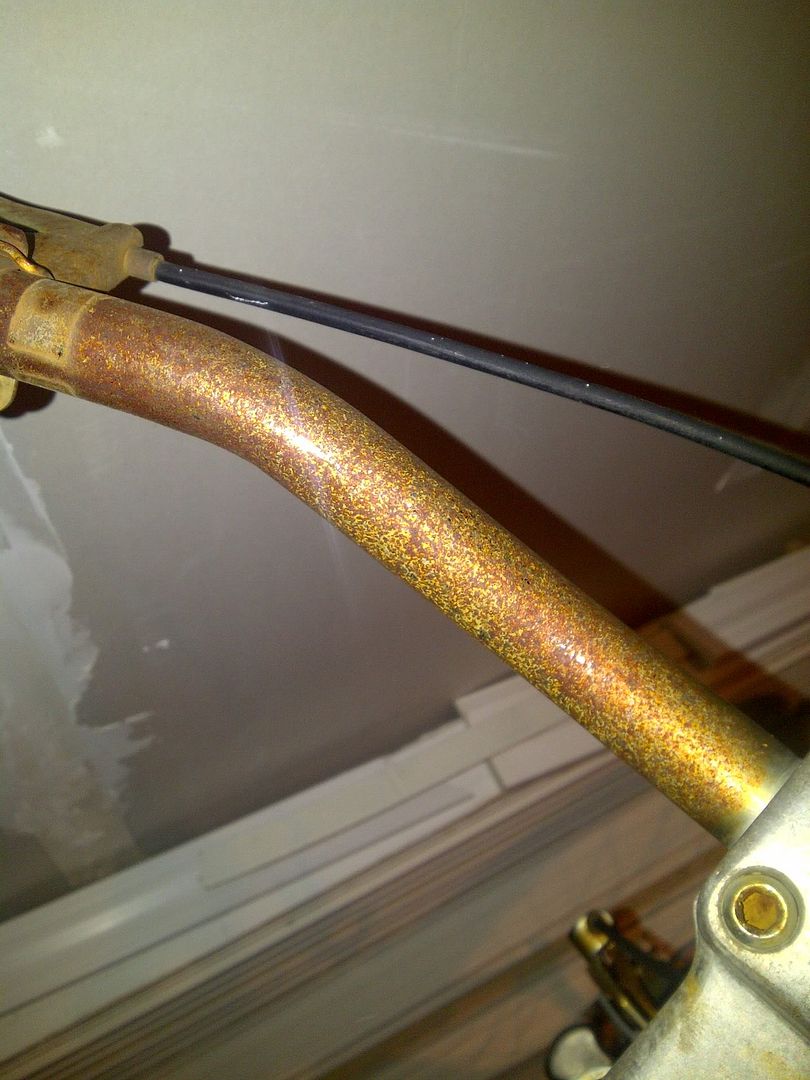 Pretty rusty. The chain was still workable as long as I kept the old freewheel, but those were both upgraded. The first time I tried to put air in the old (original) tires, I got to 40 PSI and the sidewalls literally blew off across the room. The brake pads were out of adjustment but still usable. WD-40 down the seat tube, cleaned and greased the hub and stem bearings. I used a wet, balled-up sheet of aluminium foil to get most of the rust off the handlebars.
Finished result!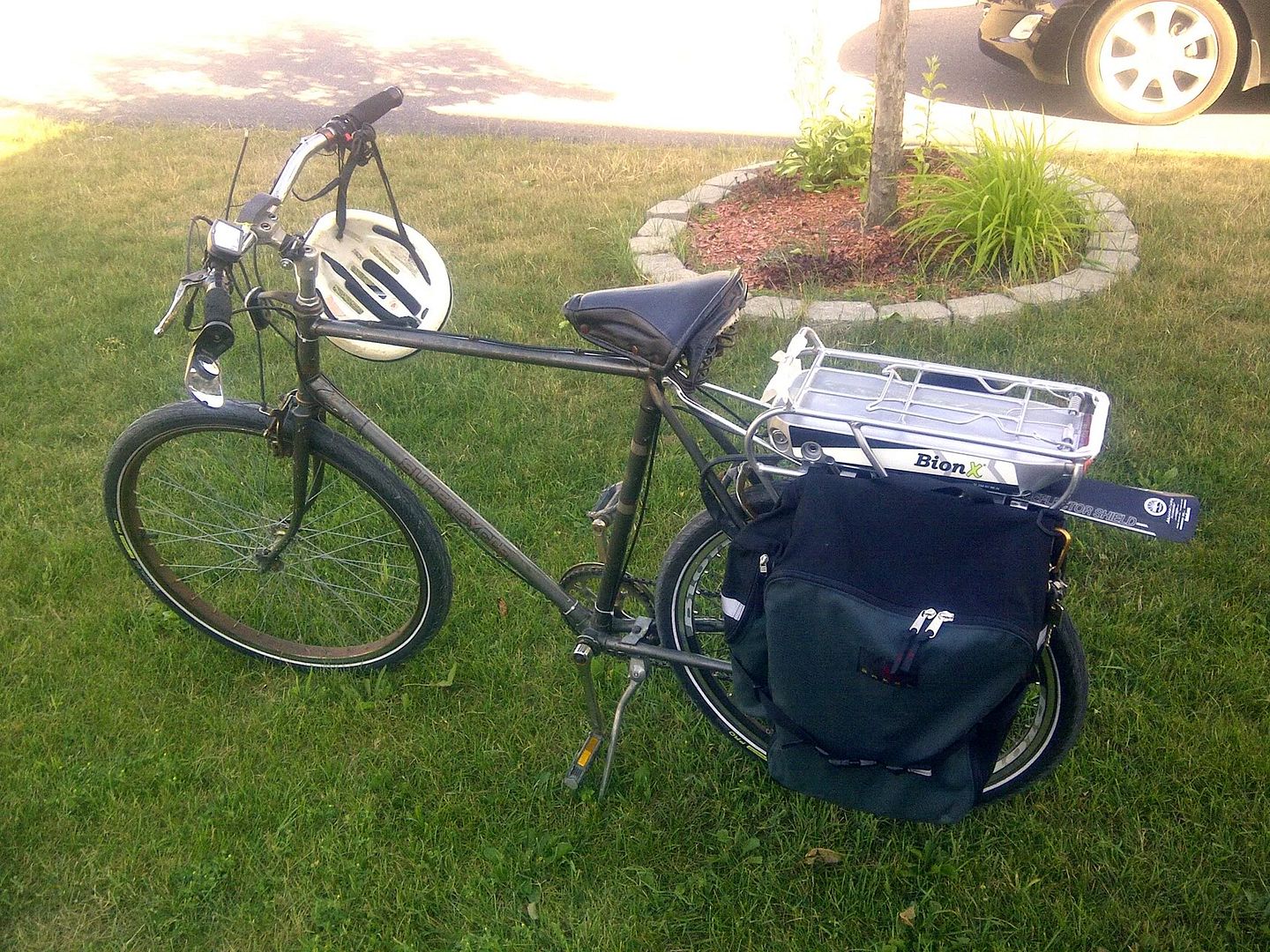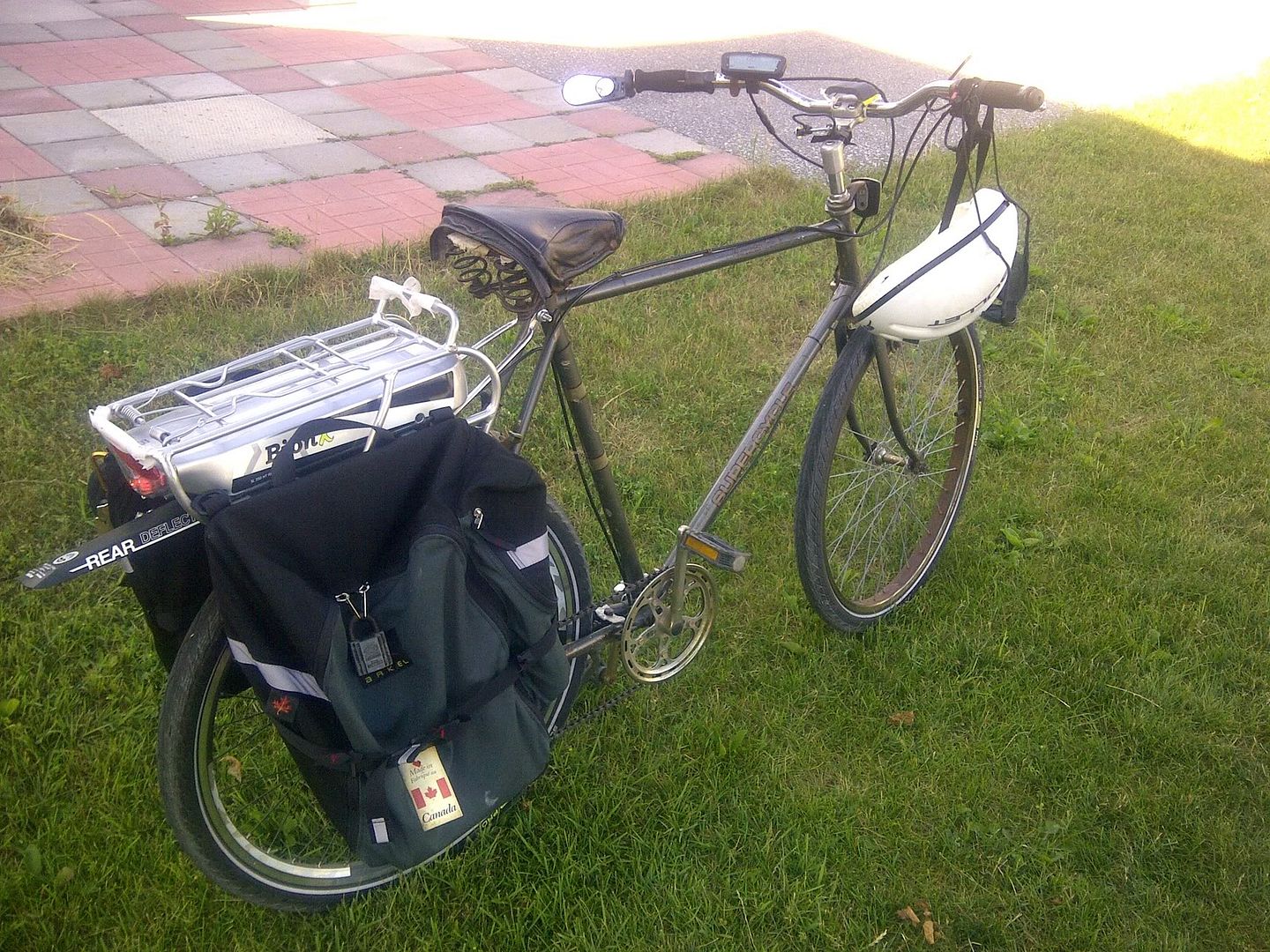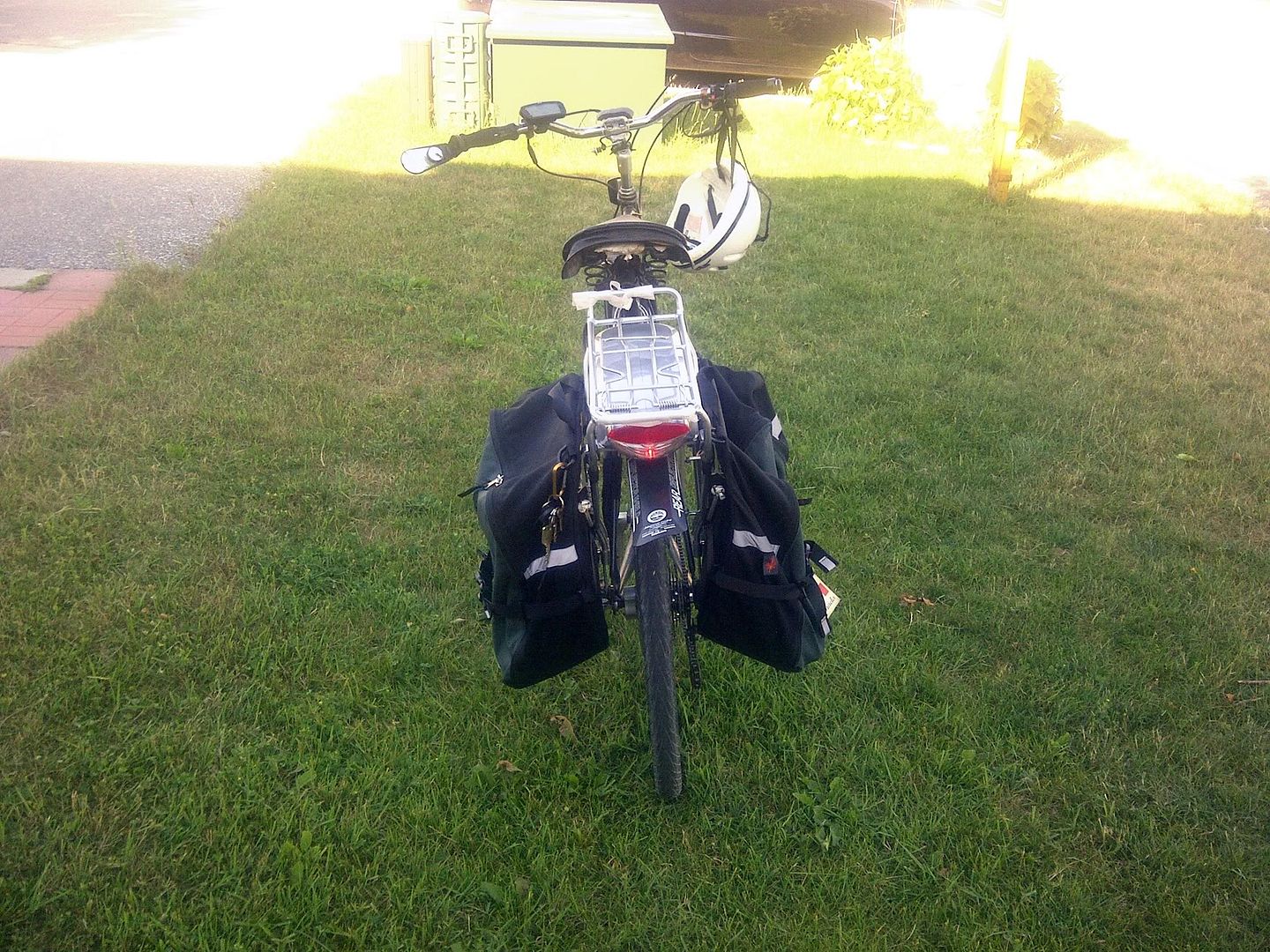 I still have a few additions to add once the cost of the pedelec kit is paid off. It's a BionX kit that will assist you in pedalling, which has gotten me out on the bike a whole lot more since I can actually make it up our steep hills (these are hills where, going down, I have to be hard on the brakes or else I would be doing about 70 km/h at the bottom). The kit consists mainly of a battery pack, seen at the top of the rack (with the integrated taillight) and a 350-watt hub motor.
The dashboard shows me my current speed and allows me to switch between four assist levels as well as four regenerative levels if I want an extra workout. Those regen levels will charge the battery back up, and the rear brake will automatically activate regen level 4.
Can't be without my BlackBerry!
After my mishap with the original tires, I upgraded to some Schwalbe (or as my bike shop calls them, Schwabble) tires designed for e-bikes. So far they ride great on the road and can handle gravel trails as well. The sidewalls have a neat feature of being reflective. That white stripe will light up when headlights hit it at night.
For my commute, I added two Arkel B-40 pannier bags. The left side bag is where I keep my documents and acts like a backpack or briefcase that I bring into work. The right side bag is locked to the rack with the zippers locked as well, and stays on the bike unless I am leaving it in a questionable area for an extended period of time.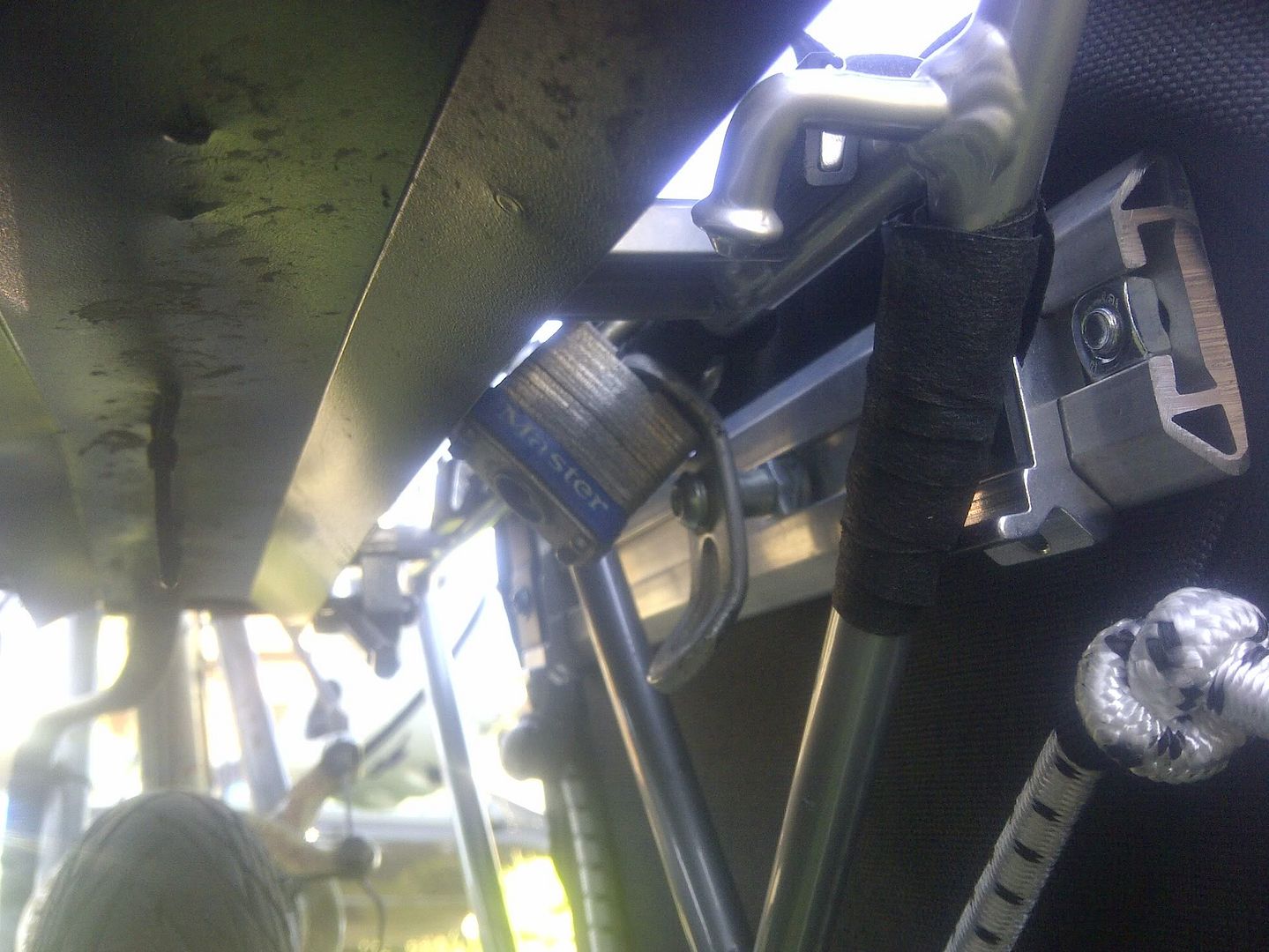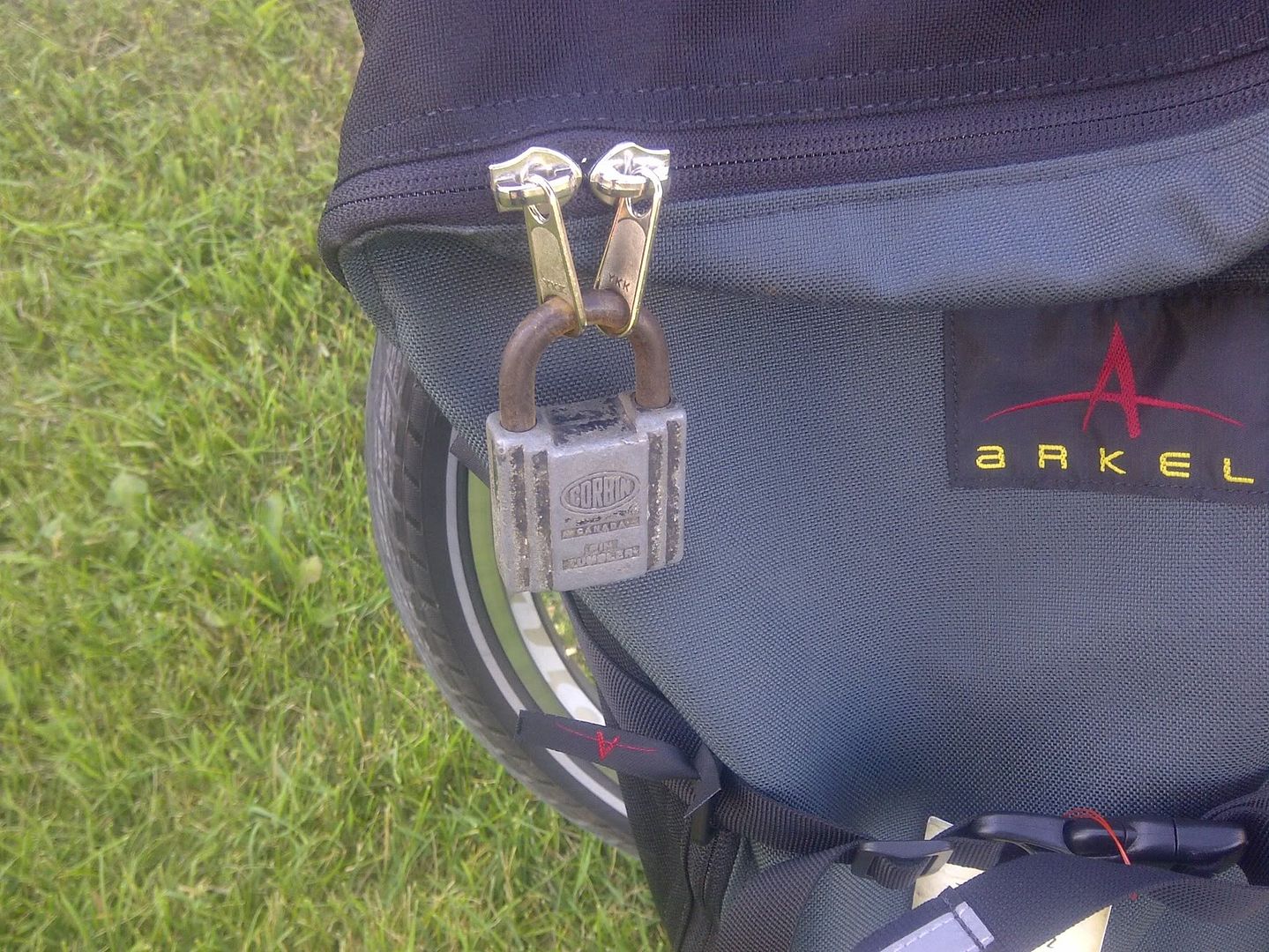 The bags are very roomy with plenty of room for documents, tools, and a water bottle.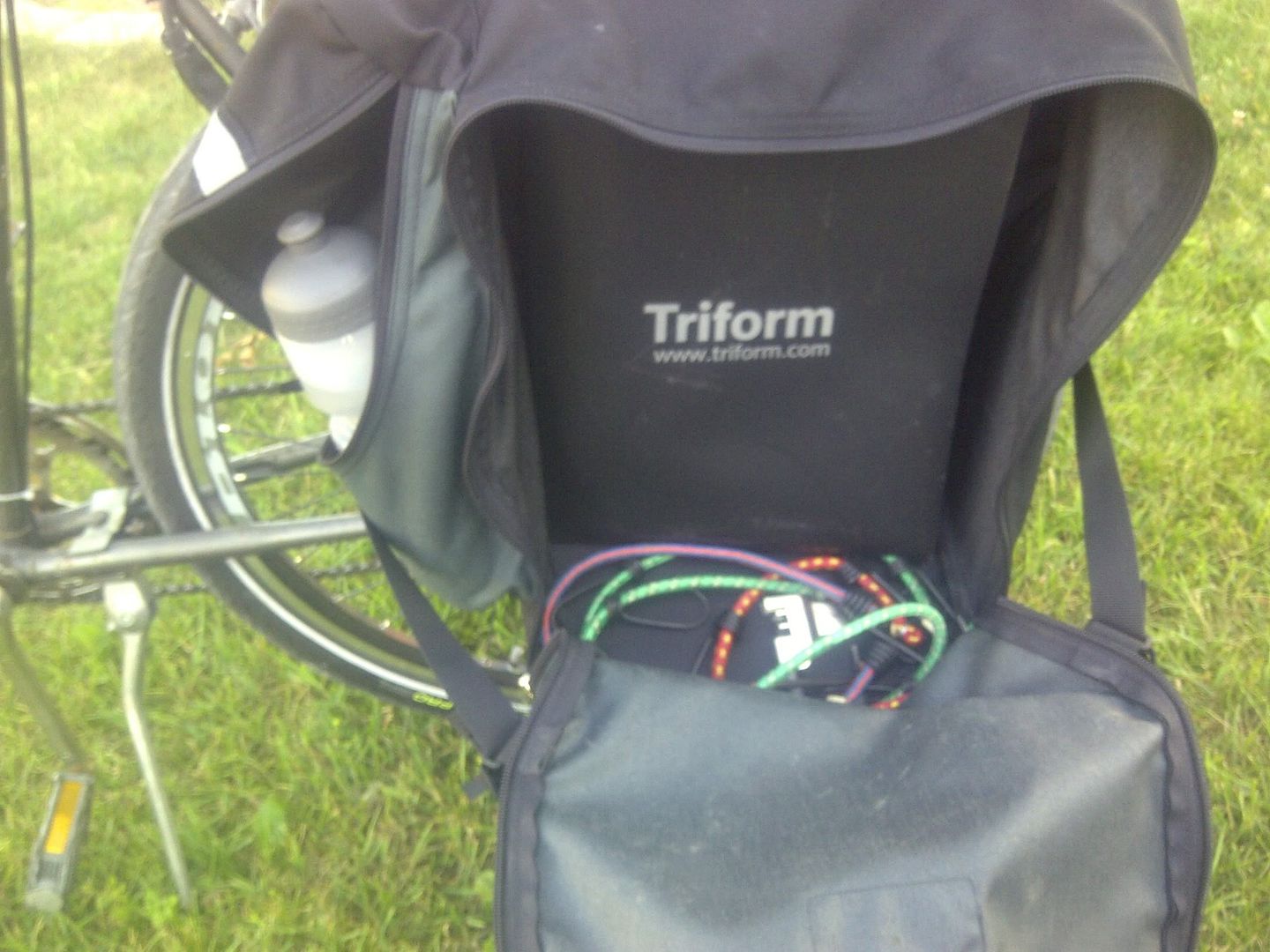 Yesterday I brought home a glass chandelier...about 70 pounds worth. Notice the super-beefy lock...it weighs about 15 pounds itself!