Discussion Starter
·
#1
·
Can anyone please tell me what is this strut part from my 2005 Escape?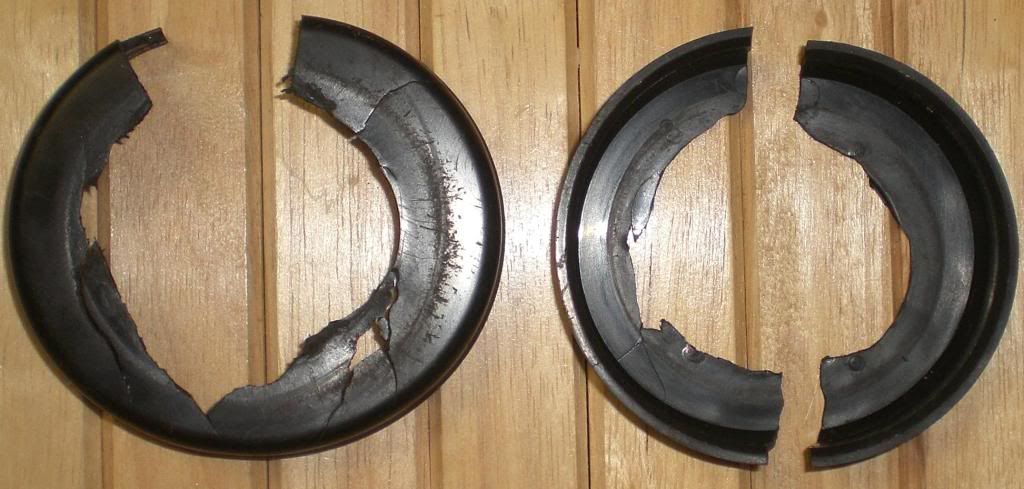 It came either in between Part 7 (Bearing) and 6 (Bearing Plate) or in between Part 6 and 9 (Dust Boot). I'm not sure of the order because when I removed the strut nut (Part #1) the spring shot out and so did the upper pieces.
I replaced the struts and shocks with Monro Sensa-trac and the ride was immediately stiffer. I also installed a new Bumper (part # 10) and a upper coil spring insulator (part # 5). I will change the break pads and rotors this weekend (ProStop Ceramic and Duralast). I am doing this to get rid of this new noise that recently started whenever I ride over a rough roads (56K miles).
The next thing that I may try after doing this is the front wheel bearings.
The parts person at the Ford dealership was was clueless when I showed him these broken plastic pieces. His computer screen did not show any thing similar to this when I was ordering the bumper and upper coil spring insulator.
B.t.w if you are so inclined to replace your struts then it would be worth it to get something like this...
http://www.harborfreight.com/cpi/ctaf/Displayitem.taf?itemnumber=3980
Thanks!