Discussion Starter
·
#1
·
Hola,
Here's a quick and easy way to upload your pics to the site. You'll need a free picture-hosting service. My fave is
http://www.photobucket.com
, so these instructions apply to that service. If you already use another picture-hosting service, and you're not sure how to use it, reply here, and maybe someone here can help. Also, these instructions apply to Windows. I'm using XP with the "classic" interface (which looks like Windows 2000, not XP), so that's what you'll see here.
1) Register with Photobucket.
2) Upload your pictures. It's easy. Just click one of the three
BROWSE
buttons at the top of your album page.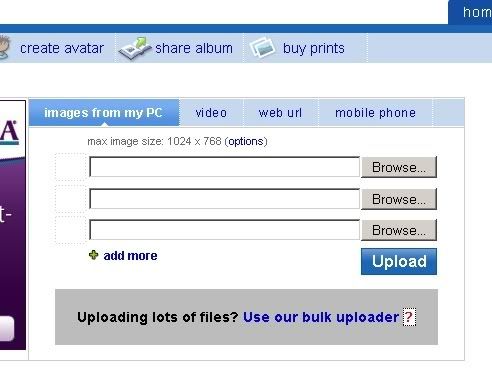 3) A standard Windows dialog box will appear. Click on the picture you want to upload, then click
OPEN
.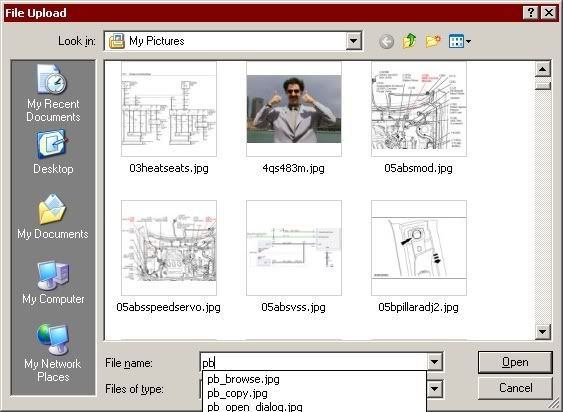 4) Click the
Upload
button. Wait a few seconds while the picture is uploaded, then you'll see your uploaded picture in your album. Hint: you'll only see new uploads if you're on the first page of your album.
5) When you want to post or PM and include one of your Photobucket pictures, simply click once on the box to the right of
IMG CODE
, below the picture. You don't even need to copy it...the click does the copy, as you can see by the yellow
COPIED
box.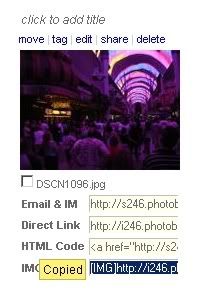 6) In your post or PM, click on where you'd like the picture to appear, then right-click and select
PASTE
(or hold down the [CTRL] key and hit V).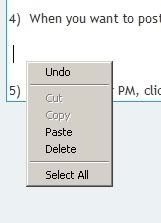 That's it!