Discussion Starter
·
#1
·
New here but thought I'd sure a couple of minor mods...
The previous owner jacked up the plastic on the shifter with unsightly scratches. :doh: I removed it and repainted with a gray and black pattern to match some of the interior. Not a great pic but you get the idea.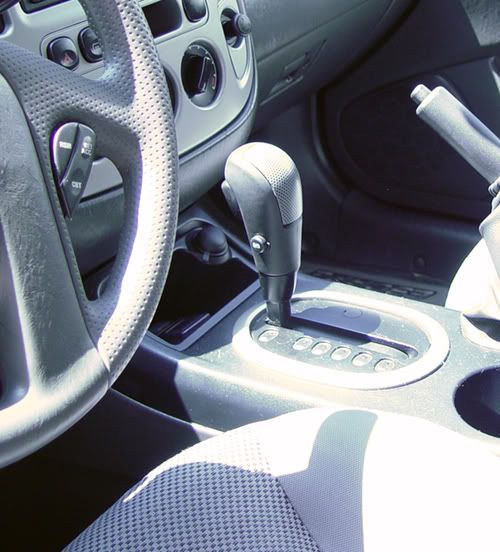 Then her old minivan (this is the little ladies car) had a cargo net for groceries, clothes, 80lb bags of cement, ect., so she wanted to have the same thing in the Escape. You can probably buy 'em but I use the old net and I put this together out of some scrap wood in the garage and some black spray paint. Maybe there's a better way to do it. The directive was "NO NEW HOLES :rant: "...
This was a challenge 'cause I love to put holes in things.