Discussion Starter
·
#1
·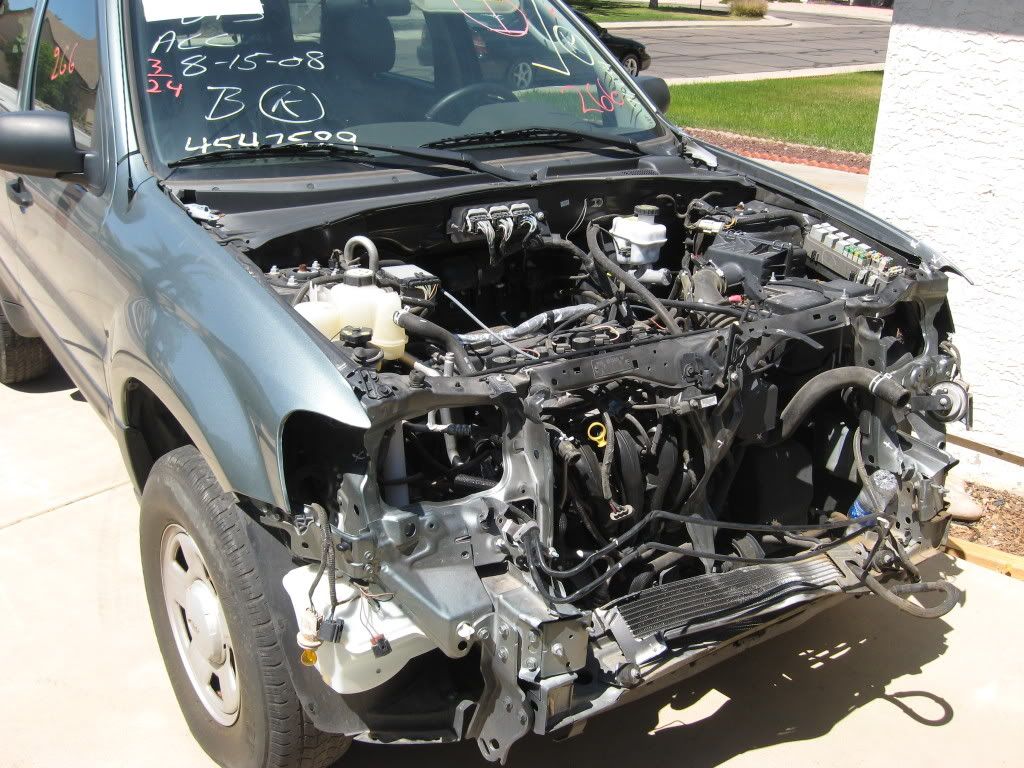 You might have seen the "before and after" pix of the Escape on which I did a collision restoration. However, I am posting them again so you can see the nature of the damage.
This vehicle had rear another car with a trailer hitch, which caused all of the damage to the Escape. In the "before" pix, you can see the bent center radiator support. The intake manifold was not damaged; however, the starter was cracked. So I had to replace the starter and the MAP sensor in the same vicinity. I also replaced the following: radiator, condensor, tranny cooler, front bumper cover, front bumper reinforcement, bumper brackets, hood, and headlights.
I have more pix, such as the old bumper cover that shows the imprint of the trailer ball. The only body component that needed to be painted was the hood, as both fenders were intact. The front bumper cover is meant to remain unpainted, as it textured. This is a really nice 4-cyl that runs very well. the A/C blows really cold, and the engine runs perfectly. Features include, PDL, PW, PM, auto trans, cruise, CD, dual air bags, ABS, roof rack, cargo cover, and more.
The Arizona DMV already conducted its level III inspection and approved the car for a restored salvage title. $7,600 obo. Send me a message if you are interested in the car. I can provide all photos and receipts for all parts that were used in the restoration. The vehicle is located in Mesa AZ.