Discussion Starter
·
#1
·
Heard some talk of tattoos, well we shoud show em off!!!! :thumb:
I personally have 8! I won't post them all right now. Don't want to take up the whole page!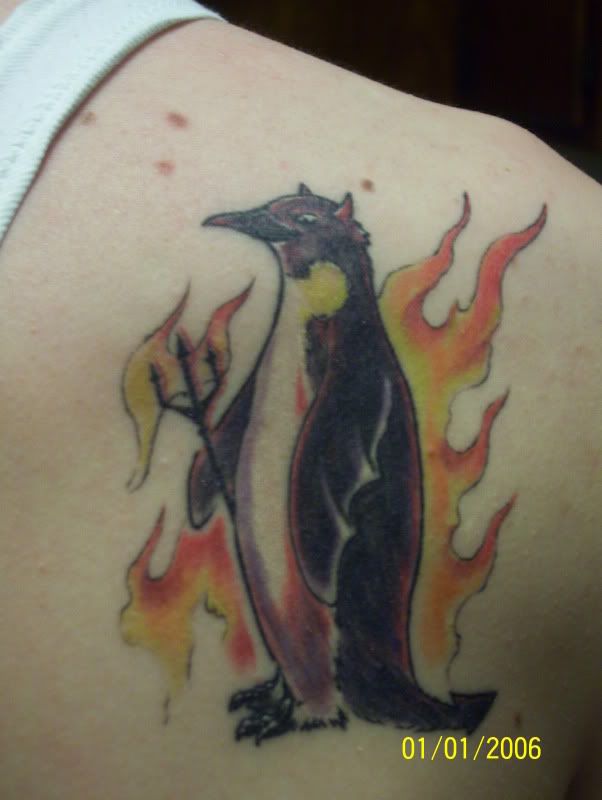 Devil penguin on my right shoulder...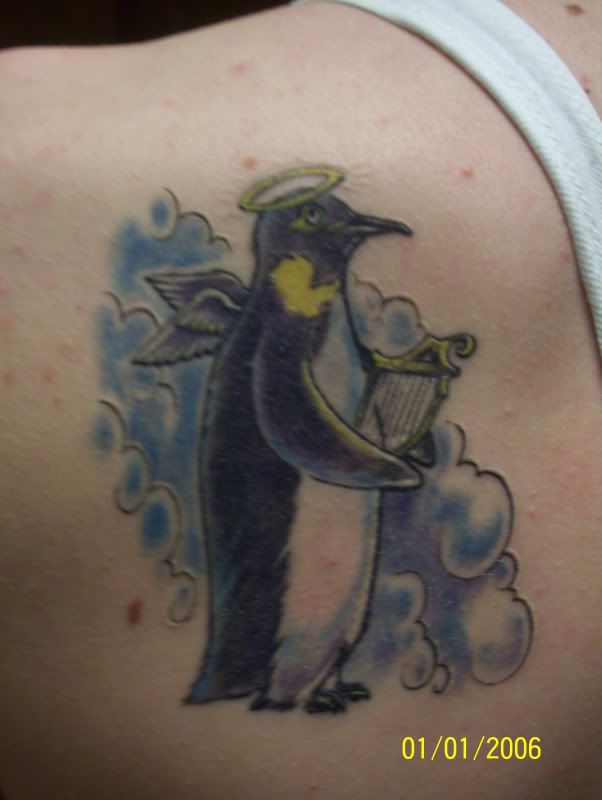 Angel penguin on my left shoulder...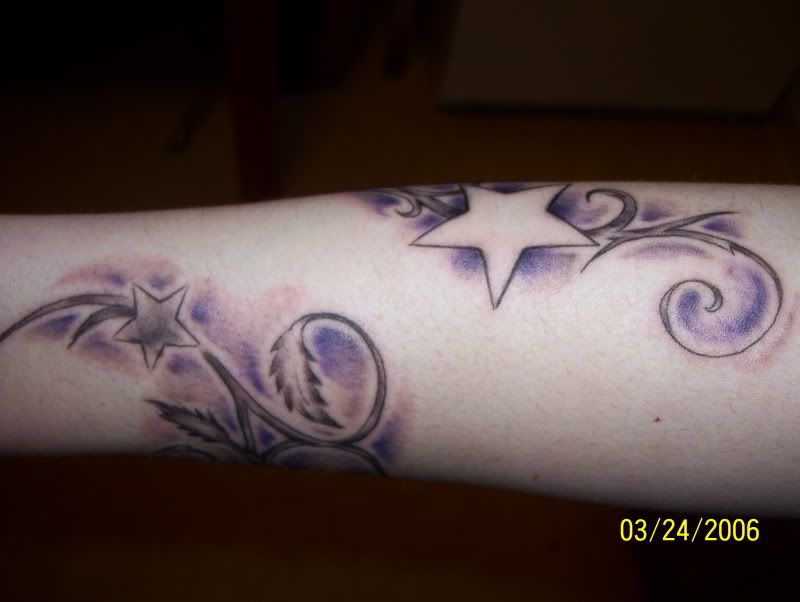 Wrapping around my right forearm. This tat has the most meaning. Sure you have heard of the saying reaching for the stars. Well I felt that way and now that I am accomplishing my goals I have grabbed onto those stars and they are beginning to wrap around my arm. The vines represent that I always have room to grow! :thumb:
What does everyone else have????
PS my time stamps are incorrect on the photos if anyone noticed haha :doh: