Discussion Starter
·
#1
·
Well, flushed with success from the last time I did some work on the car, I felt it was about time that I tried something that might actually impress the wife for once :angel: ..
(Actually, I saw it for sale at Argos at 1/2 price, and couldn't resist the temptation :doh: )
So, here goes in blow by blow account style..
1/ Visit the cashpoint to withdraw £80.00 :shock:
2/ Visit Argos and purchase the item
3/ Struggle through the rest of the day at work, with a smug look, knowing that wifey will love this.
P
4/ Return home, unpack the items to be presented with this little lot..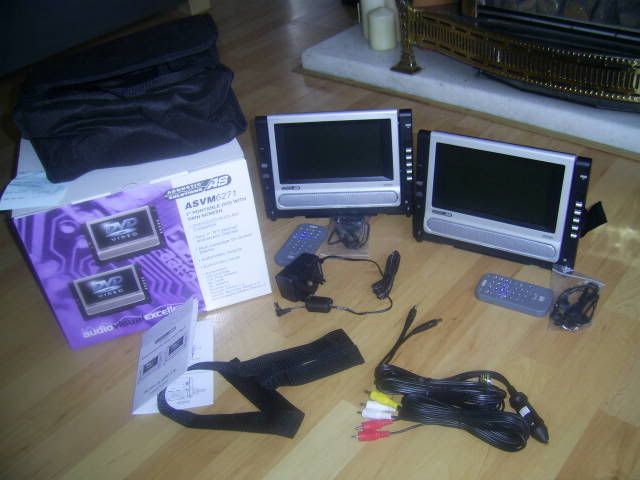 5/ Get wifey to make me a cup of coffee, then have a ciggie whilst working out the best way to proceed.
6/ Look at instruction book, :wall: hmm, I know, I'll put the book where it belongs..
7/ Thats better, things are much clearer when you proceed with another coffe and ciggie.
8/ Open the Maverick, and lets now have some fun...
9/ Remove front head restraints
10/ Wrap velcro strip around the "legs" of the head restraint
11/ In the best tradition of the Haynes / Chiltern manuals " follow the instructions in reverse to reassemble"
12/ Coffee and ciggie time, then switch the dvd's on, annnddd ( cue drum roll smillie, HINT JPark!!)
13/
DA DAA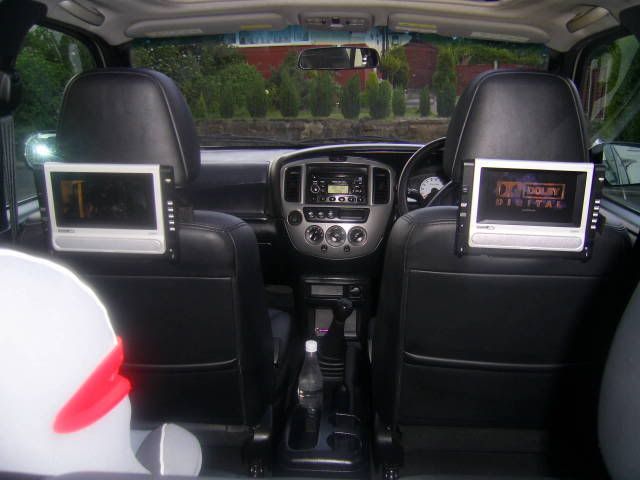 Ok, I know that the install would'nt exactly tax the intellect of even a Harvard Student, but I'm chuffed :yahoo:
The dvd players are two seperate units, powered off either a 12v lead, or a rechargable battery, and can play either 2 different DVD's at the same time, or the same DVD on both screens.
Also, they can be removed in seconds by me, and not by some thieving :censor: because its not a permanent fixture like an in dash DVD