Decided to go with the Westin bull bar and some Hella 500 driving lights on the front of the Mariner. Here is my half hearted attempt at pics: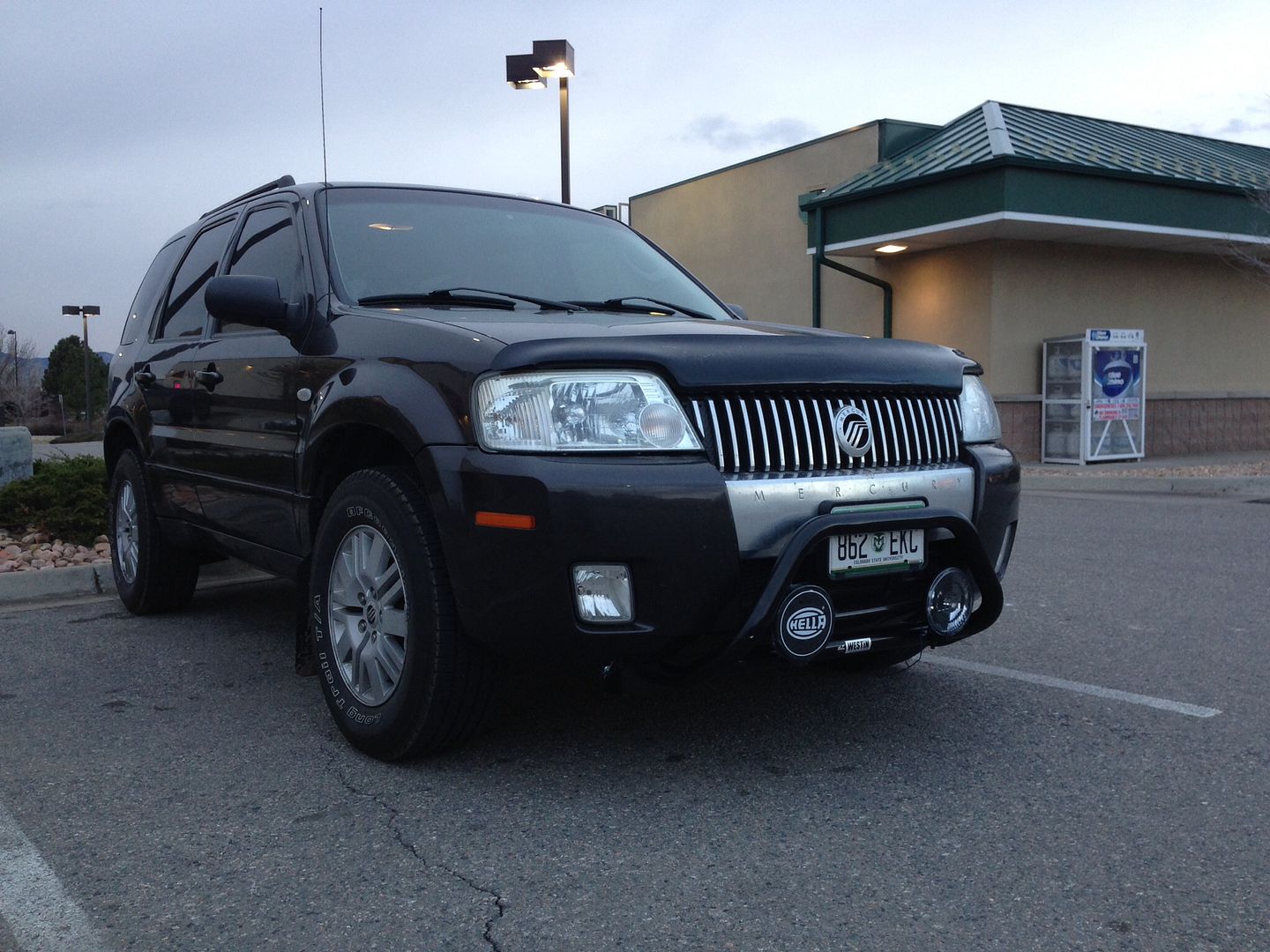 Mounted but not wired.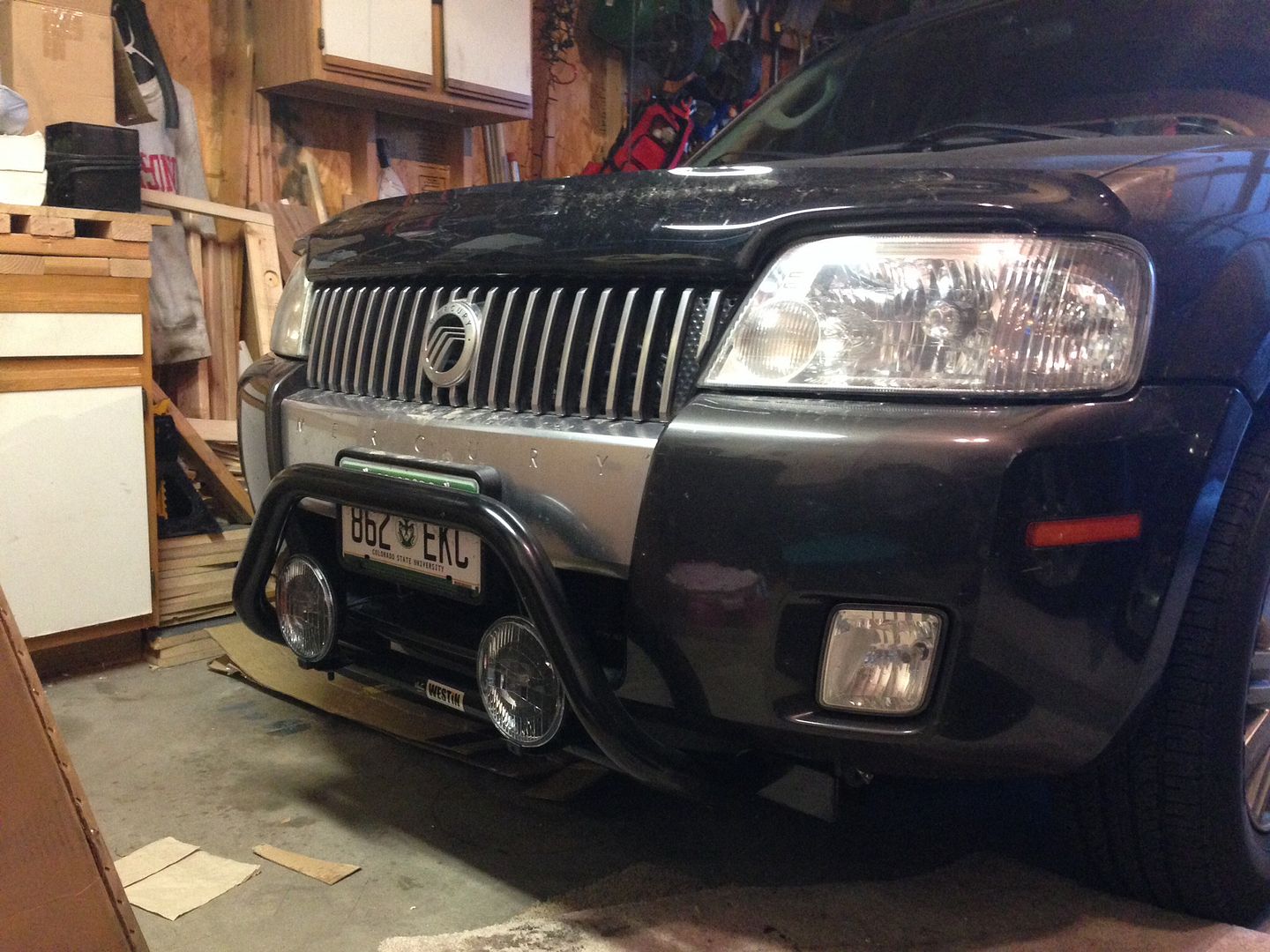 All ready to go. The license plate is partially covered. Doesn't bother me but hopefully the cops won't care.
The light output is pretty nice. I commute in the dark along some country highways and these help to throw more light out. Yet they are low enough that other drivers don't seem to mind. And when it's snowing, they shouldn't blind me like the headlights do.