Dear all Escape Friends,
How do you do? This is Ka Fai from Carfield Enterprise, its the same person in Ebay account: kf1386 who selling the Tribute/ Escape strut bar to yours.
Present, we do a offer to all friends,
1, 1st Generation and 2nd Generation of Tribute/ Escape (2000-2011),
$ 150us/pcs, included airmail (it sell $170us on ebay)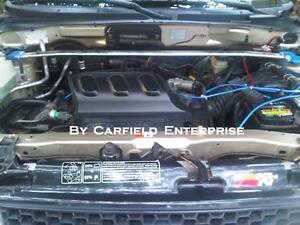 2, 3rd Generation of Escape/ Kuga (2012-2015)
$ 180us/pcs, included airmail (it sell $200us on ebay)


If you have anything else, leave a message here or pm us, we do the best to get contact with yours.